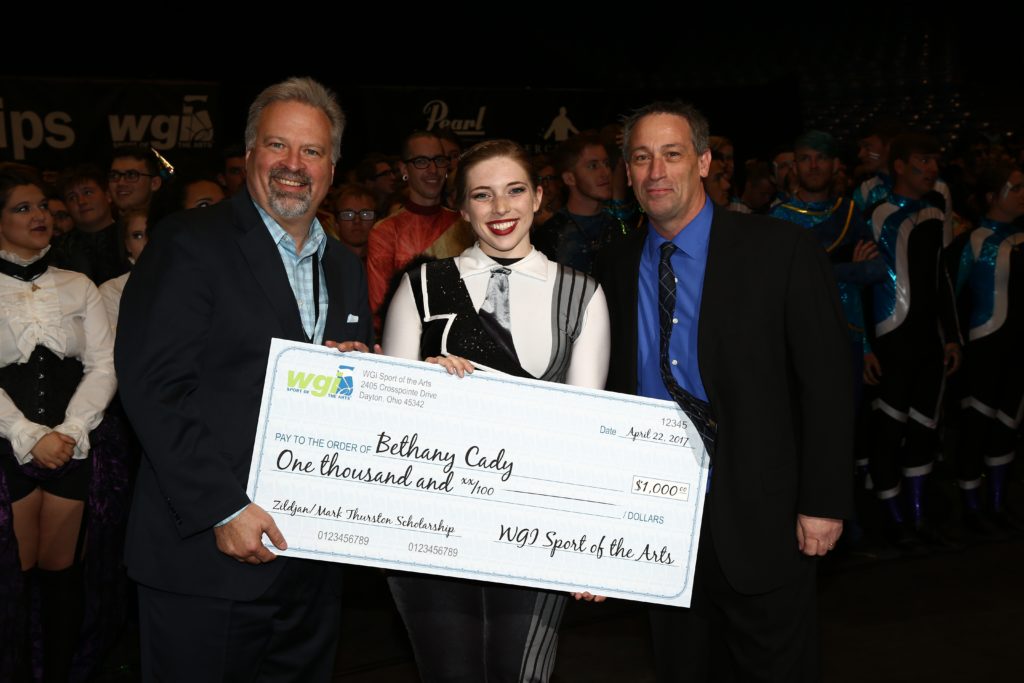 WGI is now accepting applications for 2018 scholarships.
Each group registered to compete at World Championships may nominate one member to be considered. A Scholarship Committee made up of individuals representing WGI Judges, Instructors, Directors, Staff, and others active in the WGI activity, review these applications. Scholarship winners are announced at the World Championships.
Visit wgi.org/scholarships for the application and other requirements.
Deadline to submit applications is February 2, 2018.