The next installment of WGI Color Guard Webinar Wednesdays is at 9 p.m. (ET) March 4. This educational webinar will feature WGI Director of Color Guard Dale Powers. Come join us for season conversation and questions!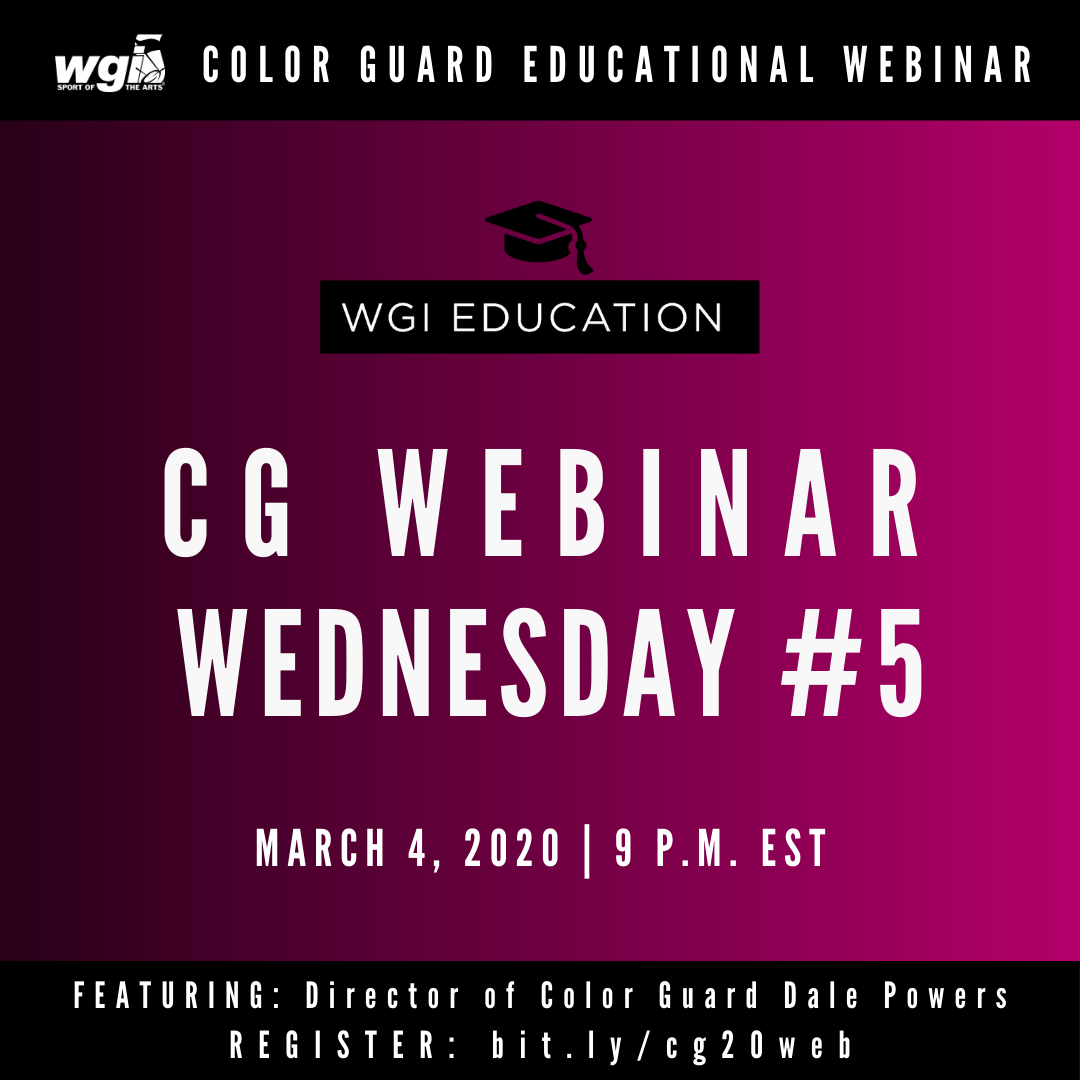 Dale and Color Guard Education Coordinator Karl Lowe will have short presentations covering:
–Reviews, Reclassifications, & Promotions
–Preparing for your Power Regionals, with a special focus on your WGI Critiques.
–Dale and Karl will then be available for your questions on these and ANY subjects!
As we approach the Power Regionals, your competitive viability will start taking your focus. Your vision and inspiration will soon face the reality of comparisons to your competitors. Your true ability to inspire, create, teach and lead will ultimately be determined by your performers ability to communicate and achieve. Make sure you have every tool available to be the best advocate for your performers, as well as your creation! You are on the verge of your best work yet!
If you have already registered for the webinars, there is no need to sign up again. If you have not yet registered for the webinars, you may do so using the below link.
Sign up for the 2020 CG Webinars