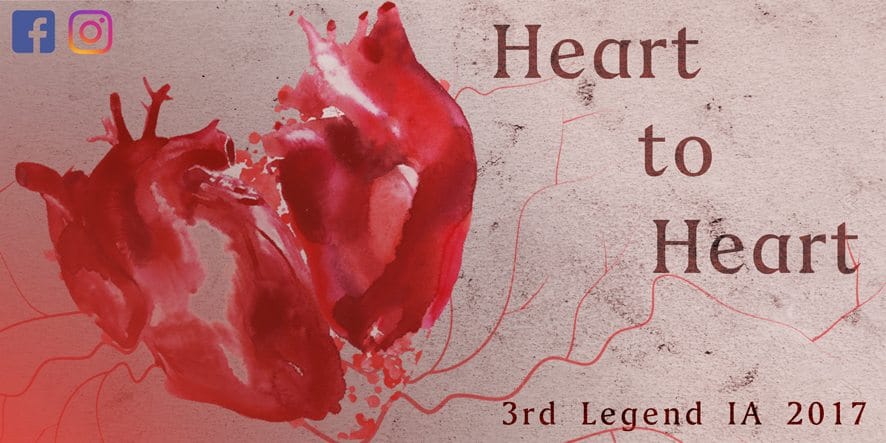 From a 3rd Legend Press Release
Returning after a 3 year hiatus, 2013 semi-finalist 3rd Legend (3e Légende) is excited to participate in the WGI East Power Regional and WGI World Championships in 2017. Hailing from St-Eustache in Quebec, Canada, the team is comprised of 12 members ages 15 – 21.
Under the direction of Josée Charbonneau, with design by Vincent Thibert, 3rd Legend won their provincial championships in 2015 and 2016. This year's staff also includes Barbara Ann Reynolds-Pion, Mélodie Dénommée, Carolyne Nadeau, and Kevin Westermann.
Love has the power to change us emotionally and physically. We smile more often, yet we doubt ourselves – and our heartbeats quicken. 3rd Legend invites you to have a meaningful talk about love with their 2017 program entitled, "Heart to Heart".
For more information, visit us on Facebook at https://www.facebook.com/3elegende/ or follow us on Instagram @3elegende.