From a Allegoria Winter Guard Press Release: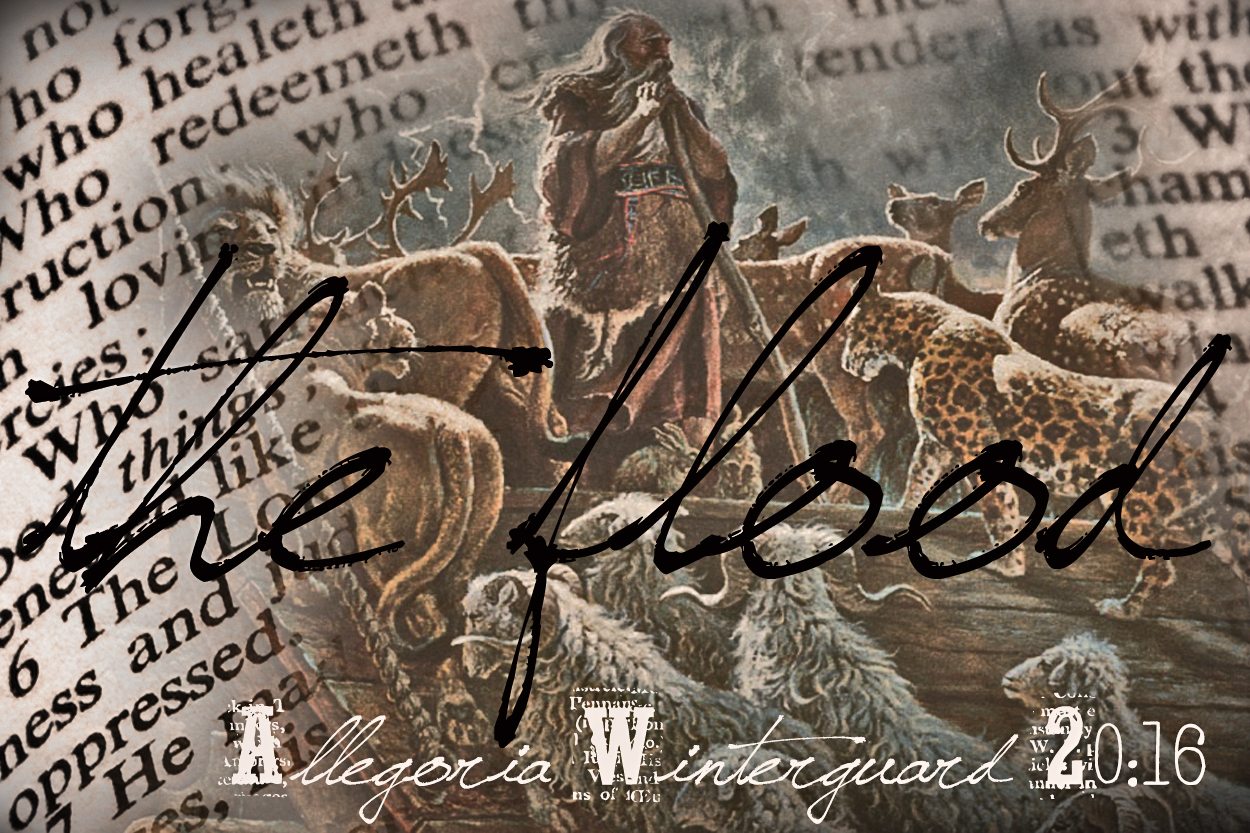 Allegoria Winterguard is excited to present their 2016 program, "The Flood," featuring musical selections by Peter Gabriel and narrative from the Book of Genesis.
Allegoria is under the direction of Sheldon Apo, Tiffany Biddle, and Matt Miller. Program design by Byron Valentine, staging design by Eric Jones.
Choreographers, technicians and additional support staff for 2016 include: Patsy Simmons, Kelly Young, Lynel Curd, Danielle Marquardt, Megan Scott, Alison Blankenship, Geoff Goelz, Tyler Edrington, Matt Miller, Eric Jones and Sheldon Apo.
The soundtrack is engineered by Tommy Allen; costuming and flag design by Byron Valentine, April Jonker, and Scott Winters for FJM, Inc.
The 30 members of Allegoria will be performing locally in the Tristate Marching Arts circuit, as well as nationally at WGI Regionals in Indianapolis, IN and Bowling Green, KY. Their season will culminate at the 2016 WGI World Championships in Dayton, Ohio.
Allegoria Winterguard was the 2015 Independent A Class Bronze Medalist, and will be competing in the Independent Open Class for 2016.
"For forty days and forty nights the flood kept coming on the earth. As the waters rose and increased greatly, the ark floated high above the mountains on the surface of the water.
Every living thing that moved on dry land perished; all the creatures that swarm the earth, and all mankind. Only Noah and his family were left…and the animals gathered with him in the ark."