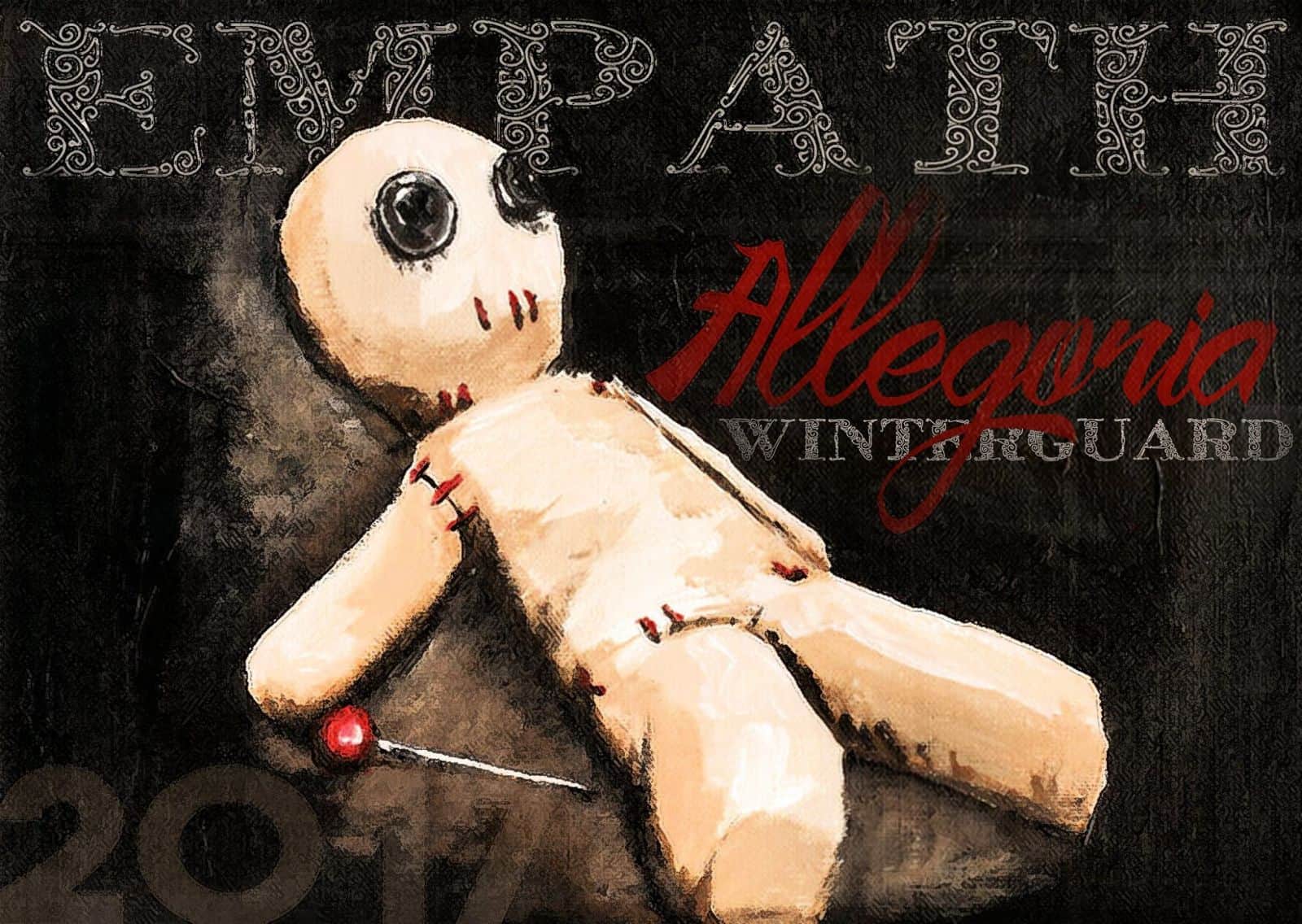 From an Allegoria Winterguard Press Release
Allegoria Winterguard from Dayton, OH is pleased to announce our 2017 program, "Empath," featuring the music of Jacques Brel, Alice Smith, and the Emerson String Quartet.
Allegoria is under the direction of Sheldon Apo, Patricia Simmons and Jay Logan, with show design, costuming, and artistic direction from Byron Valentine. Staging design is by Tyler Edrington, soundtrack production by Tommy Allen, and floor and flag designs by Scott Winters, Byron Valentine and Greyson Flores for FJM, Inc.
Additional design, choreography and technical staff includes Sheldon Apo, Geoff Goelz, Tyler Edrington, Lynel Curd, Sean Hall, Kayne O'Brien, Allexis Nyllan Albaugh, Kelly Young, Darren Mickens, Xavier Velasco, Danielle Marquardt, Megan Iles Scott, Greyson Flores, Jay Logan, Patricia Simmons and Tiffany Biddle.
Allegoria Winterguard was the 2015 WGI Independent A Class Bronze Medalist, and a 2016 Independent Open Class Semi Finalist. 2017 marks our fourth year of competition, with our 27 talented members performing locally in the TriState Marching Arts circuit (TMA), as well as nationally at the Indianapolis, IN WGI Regional, and the Mid-South Power Regional in Bowling Green, KY. Our season will culminate at the 2017 Winterguard International World Championships in Dayton, Ohio.
"…for there is nothing heavier than compassion. Not even one's own pain weighs so heavy as the pain one feels with someone, for someone, a pain intensified by the imagination and prolonged by a hundred echoes." – Milan Kundera, The Unbearable Lightness of Being