From an Alter Ego Press Release
---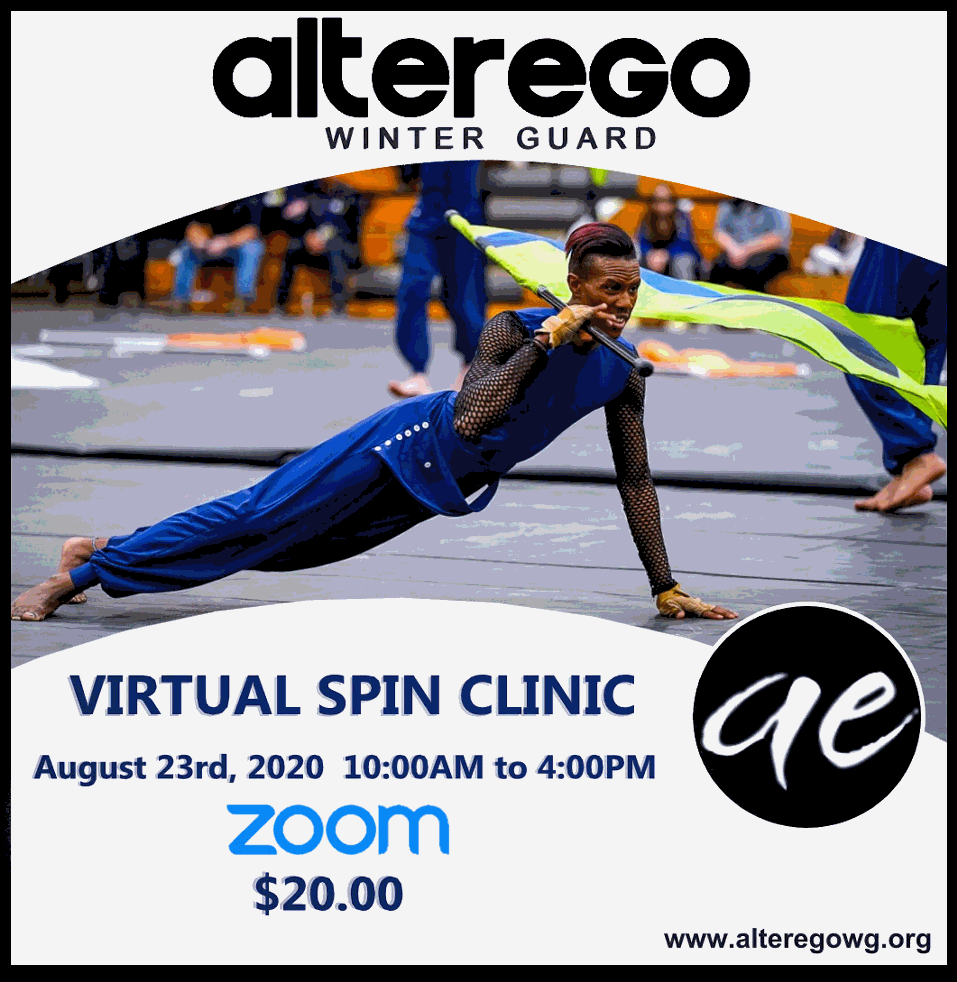 ---
Please join us for our First Virtual Spin Clinic on Sunday, August 23, 2020, from 10:00 AM to 4:00 PM on our Group Zoom Chat. This event is being taught by the current Alter Ego Staff.

Visit Alter Ego's website at www.alteregowg.org or click the link below to register for this event.

We will do a group movement and flag block in the first 2 segments. The third segment will be broken down in your choice of sabre, rifle or flag.

The cost is $20.00 per person which covers the entire day and group rates are available – please contact Scott Marshman at [email protected] for more information. Please make sure you pay in advance so you can be sent the proper links prior to the event. The event is limited to the first 100 people who sign up.

Thank you, and we look forward to seeing you!
---
Click Here to Register