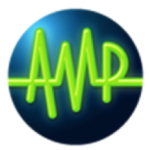 From an AMP Winter Guard Press Release
The AMP Winter Guard is pleased to announce the design team for our 2018 World Guard.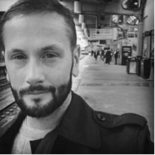 Louis Hellinger is a lifelong New Jersey resident and has over 20 years of performance, design and instructional experience in the different color guard activities. His passion for the activity began quite humbly in Bayonne, NJ., from his hometown of Bayonne, NJ. Later, he was a member of the renowned Emerald Marquis color guard from Wakefield, Ma. Louis is currently the creative director and choreographer for the AMP Winter Guard, from Camden NJ, who was the 2017 WGI Open Class Champion. Previously he founded the West Orange High School winter guard, where he spent 12 years as the creative director and designer. Additionally, he has had the privilege to work with a number of wonderful programs over the years, including: Madison Scouts Drum Corps (WI), Cypress Independent (TX), The Black Watch (NJ), The Blue Knights (CO), Sacred Heart University (CT) and countless other units throughout the NJ area.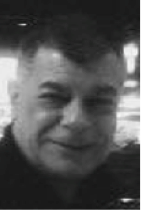 Jeff Namian has performed, designed and judged winter guard for several years. He has worked with too many groups to recall, and is thrilled to learn from and contribute to AMP in 2018. Jeff was inducted into the WGI Hall of Fame in 2004.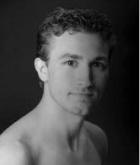 Richard Walters is originally from Rochester, NY, where he began his dance training at the age of seven. He continued his education and training at the University of North Carolina School of the Arts under the direction of Ethan Stiefel, and went on to join Hubbard Street 2 in 2012. While with HS2, Richard toured nationally and internationally, performing works by Alejandro Cerrudo, Norbert De La Cruz III, Penny Saunders, and Terrence Marling, among many others. Richard joined Oklahoma City Ballet from 2014 to 2017, where he performed many classical roles as well as works by Amy Seiwert, Ma Cong, Twyla Tharp, and Natcho Duato. Richard has had the privilege to work with Amy Seiwert's Imagery in San Francisco for their SKETCH series. With Imagery, he toured nationally, including performances at The Joyce Theater in NYC. He can also be seen featured in the Violet Sands music video, No Matter What. Richard joined Philadelphia's BalletX in 2017. Richard is very excited to be on the creative team with AMP World for 2018.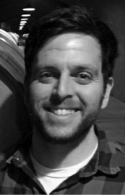 Harrison Horowitz received his Masters Degree in Music Education and his Bachelor's Degree in Music Performance from the University of the Arts in Philadelphia PA. Harrison is an alum of both the Jersey Surf ('00-'03) and the Blue Devils Drum and Bugle Corps ('04-'05) and has spent many years as an instructor and designer for many championship level Marching Bands in Pennsylvania, New Jersey, and California. As a Drum Corps instructor, Harrison has had the pleasure of teaching the Jersey Surf, the Reilly Raiders, and the Caballeros Drum and Bugle Corps. Harrison serves as the Soundtrack Designer for Amp and has enjoyed working with and writing for the group for the last two seasons! In addition, Harrison currently lives in Willow Grove, PA with his beautiful and supportive wife Liz, their new daughter, Harper Grace and their dog Clancy.