By Caroline Meister
Layn Pieratt has been involved with Blue Stars Performing Arts for Youth, Inc. in some capacity since 2009. Throughout the years, she's held various positions, whether it be as performer, drum major, or administrative staff. Now, she's stepping into a new position of leadership as director of Asteria Winds, an all-female winds group that will be entering WGI during the 2019 season. I sat down with Layn at Drum Corps International Finals in Indianapolis, Indiana to discuss the thought process behind creating the group, her goals and aspirations for the group, and much more!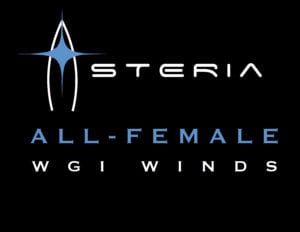 Throughout the years, Layn has noticed an interesting enigma in the marching arts. The female voice is largely underrepresented, especially when compared with the number of females one sees performing. The higher one goes on the administrative ladder, the less females one sees. This inconsistency was one of the biggest motivators behind the creation of Asteria Winds. Layn wanted to create an ensemble that would showcase females in all different types of leadership positions, something she wished she had been able to see when she was a performer. The notion of having simply one gender in an ensemble isn't new, we've seen male only groups for years, so why not introduce an all-female group into the mix?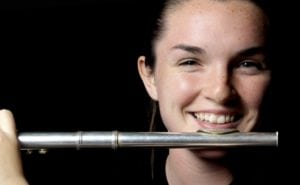 A few weeks later, Layn had a casual conversation with Brad Furlano, executive director of Blue Stars Performing Arts for Youth, Inc. During this conversation, Brad informed Layn that, ironically enough, the non-profit had actually been wanting to create another ensemble for a while. Many ideas had been tossed around, one of them being an all-female group. But, the idea lacked direction and was tabled for later discussion. Layn jumped at the chance to breathe new life into this idea and in the spring, the two presented the idea to the board of directors. Just a few months later, in front of Blue Stars staff and members, Asteria Winds was announced.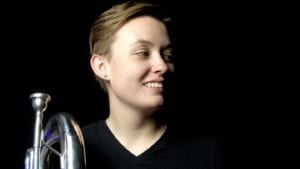 Asteria is a division of Blue Stars Performing Arts for Youth, Inc., which is best known for its' top twelve drum corps. But, Layn hopes that membership of the newest division of the non-profit will include a wide variety of people, not just members of the drum corps. Layn's main goal as director of Asteria Winds is to create a group that will be known for its uniqueness, both in educational experience and member experience. And, by creating a diverse environment full of performers with different backgrounds, Layn is one step closer to this goal. After all, as she stated bluntly at the beginning of our conversation: "the most important thing is that females get the educational experience they work so hard to get."
---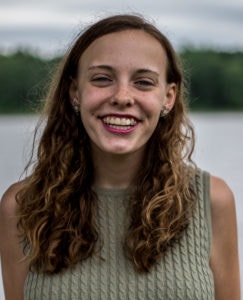 About the Author: Caroline Meister is a sophomore studying Telecommunications, Spanish, and Creative Writing at Ball State University in Muncie, Indiana. Prior to college, Caroline graduated from Zeeland East High School in Zeeland, Michigan. In high school, Caroline was heavily involved with the marching band, wind ensemble, and pit orchestra where she played flute, an instrument she's been playing for almost ten years. Currently, Caroline is in the Pride of Mid-America Marching Band where she marches piccolo.