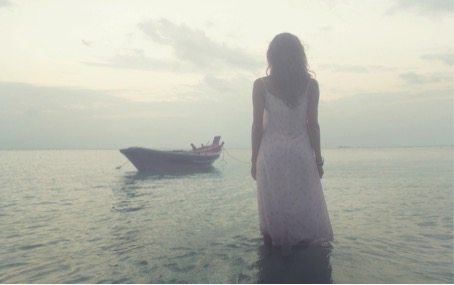 From an Arbella Independent Winterguard Press Release
The 2017 production features music of Tori Amos-Nautical Twilight which includes nautical sound effects through the soundtrack. This sophisticated production focuses on a woman, who is a protagonist (to herself), but there is a presence in her life – whether an object or something that is destructive/yet enticing/alluring – that is dangerous to her. The story tells us that she is drawn to this force, yet struggles to break free. In the end, she is damaged by her experiences but is set free…
The 2017 cast members will reflect upon these moments throughout the production. The stage is set with a nautical feel complete with a large mast including sails.
"We are excited to compete in our inaugural WGI season and look to bring back the sophistication and legacy of the former Arbella Drum & Bugle Corps," stated Joel Dube, Co-Director and Designer for Arbella Independent.
The staff is eager to bring this colorguard to the competitive arena representing the North Shore of Massachusetts. Their staff includes: Joel Dube, Linda O'Connor, Brian Ferris, Kelsey Lobie, Hailey Welch, and Co-Director Lauren Poussard.
The 14 member cast will be competing locally in the New England Scholastic Band Association (NESBA) circuit and attending the WGI Salem Regional on February 18th.