From an Artistry IN BLUE press release: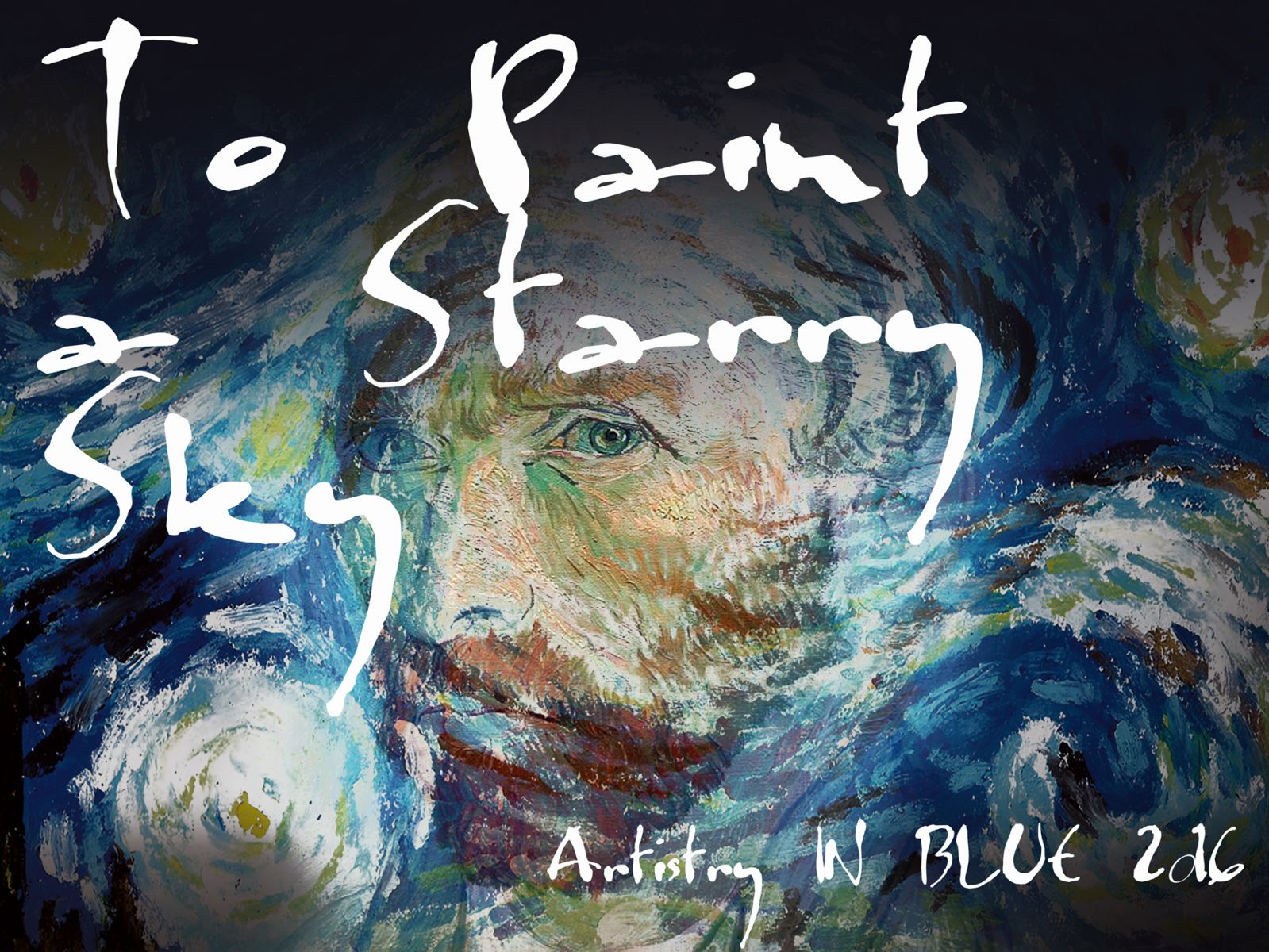 Artistry IN BLUE from Canton, Ohio is pleased to announce our 2016 winter program, "To Paint a Starry Sky", featuring the music of Grace Potter and the Nocturnals, Don McLean, and Ólafur Arnalds.
Artistry IN BLUE is under the direction of Dave Stinson. Show design is by Byron Valentine, Matthew Stevens, and Andrew Hensel, with soundtrack production by Tommy Allen.
Additional choreography and technical staff includes Melissa Dombrowski, Lewis Shingleton, Sarah Stahl, Sara Meng, Cynthia Long, Liz Jakosh, Ben Ash, and Geoff Goelz.
Artistry IN BLUE is an Independent A Class winterguard based out of Northeastern Ohio and was an A Class Finalist at World Championships in 2015. We are sponsored by The Bluecoats Drum and Bugle Corps, as well as Field and Floor FX. AIB celebrates our seventh year of competition in 2016, with our 27 talented members performing locally in the Ohio Indoor Performance Association, as well as nationally at the Pittsburgh, PA and West Long Branch, NJ WGI Regionals.
Our season will culminate at the 2016 WGI World Championships in Dayton, Ohio.
"For my part I know nothing with any certainty, but the sight of the stars makes me dream."
-Vincent van Gogh