From an Axis Indoor Percussion Ensemble Press Release
For immediate release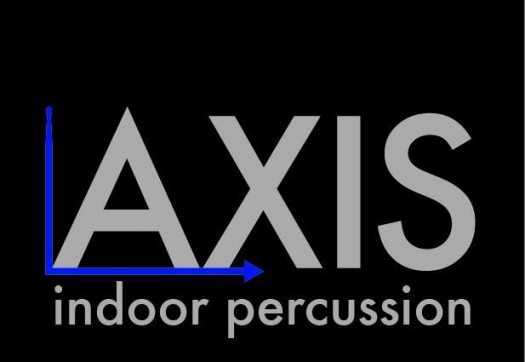 Axis Indoor Percussion Ensemble presents, "This Is…"
"You never know how strong you are until being strong is the only choice you have."
– Cayla Mills
Entering its fourth year of competition, the Axis Indoor Percussion Ensemble is proud to return to the floor in 2016. Hailing from the north central Ohio city of Tiffin, Axis is a division of and is sponsored by the music department at Tiffin University. Continuing their tradition of excellence established in 2013, Axis is excited to be going in a very new direction for the 2016 competitive season.
Sometimes life gets harder before it gets easier – we all struggle and these struggles are a part of our individual stories. For 2016, Axis IPE is proud to present their competition program, "This Is…" Inspired by the true stories of everyday heroes, the members and staff of Axis look forward to sharing how sometimes life's hardest battles become a source of strength for years to come.
Axis IPE is under the direction of Rob Ciesluk. The 2016 Design Team includes returning designers Nick Riley (Music Coordinator/Arranger), Tom DiNuoscio (Visual Designer), Aaron Wheeler (Battery Coordinator), and Rob Ciesluk (Director).
The 2016 Instructional Staff includes: Rob Ciesluk, Aaron Wheeler, Nick Riley, Alvin Dawson, Stann Williams, Matt Dixon, Andre Rodriguez, and Michael Conley.
Axis IPE is proud to enter 2016 after three seasons of growth and success. Recently, Axis IPE was the 2015 Ohio Indoor Performance Association (OIPA) PIA State Champion, the 2015 WGI Dayton Regional PIA Champion, and, for the first time in its history, was a Finalist in PIA at the 2015 WGI World Championships.
For the 2016 season, Axis will continue to compete in PIA locally in the Mid-East Performance Association (MEPA) and nationally at the WGI Regional Championships in Dayton, OH and at the WGI World Championships.
Axis IPE would like to thank their sponsors at Tiffin University, Vic Firth, Zildjian, Remo, and Yamaha for their continued support of the organization.
To learn more about Axis, please visit:
Facebook: www.facebook.com/AxisIndoorPercussionEnsemble
Website: www.tiffinmusic.com/axis