From and Azle High School Press Release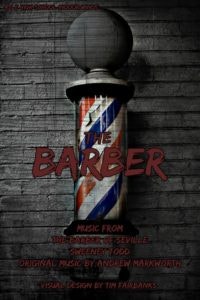 The Azle High School Winds from Azle, Texas, will be making their first trip to the WGI Winds World Championships in Dayton this year presenting their 2018 production, "The Barber," featuring music from Gioachino Rossini's "The Barber of Seville" and from Stephen Sondheim's "Sweeney Todd" soundtrack. Azle Winds will also be competing in the WGI Winds Regional in Dallas and their local NTCA circuit in the Open Class Division.
The Azle Winds Ensemble combines the program's top 40 woodwinds and brass from the high school. The ensemble is under the direction of Brandon Day. Staff includes: Aaron Martin, Joey Depperschmidt, Jake Kirby, Ben Ayers, and Samer Fadda.