By Kathryn Hardison
The drill, the drums, the weapons, and the confidence: these are a few of the key elements to the WGI season. Ensembles of every kind are beginning to prepare for the 2017 World Championships. For the members who are new to WGI, we have some advice to inspire confidence for the unique experience that lies ahead.
No matter how many hours you practice and dedicate to your sport, prepare for mistakes. John Mapes, Director of Percussion at Chino Hills High School, and Pulse Percussion Designer, created a "survival guide" for WGI first-timers. One of his tips for his members is to expect issues. Performers can place a lot of pressure on themselves, especially when preparing for World Championships. While setting high standards for yourself isn't a bad thing, Mapes wants to remind performers that we are only human. So, "not if, but when something goes wrong, it is important to stay calm and simply do your best to recover." Despite the problems that arise, it's all about how you handle the situation. Also, the judges will even give you points for recovery!
Mapes also says that it's okay to get nervous. No matter how experienced someone may be – whether they are a senior in high school or a 22-year-old who is about to age-out – everyone gets nervous. After months of preparation, stepping onto the floor at a WGI Regional or World Championships is a big moment. In this situation, Mapes instructs members to trust that their training has prepared them for what lies ahead, and to not overthink. In other words, be confident despite the nerves you may experience.
Sometimes it may be easy to lose sight of the big picture, but remember to be confident in what you're rehearsing for. Senior Grace Propst of Union High School has been a color guard member for six years, and is currently one of her program's team captains. Propst instructs new members to take a step back, and have fun. She explains that though practicing and rehearsing can be stressful, everyone should remember what he or she is working towards. "This is the same activity that you've fallen in love with time and time again," Propst said. Another reminder Propst has for young students is to never lose faith in yourself. "Always be in the mindset of believing 'I can do this.' No matter what task you face, with confidence and hard work, nothing can stand in your way," Propst said.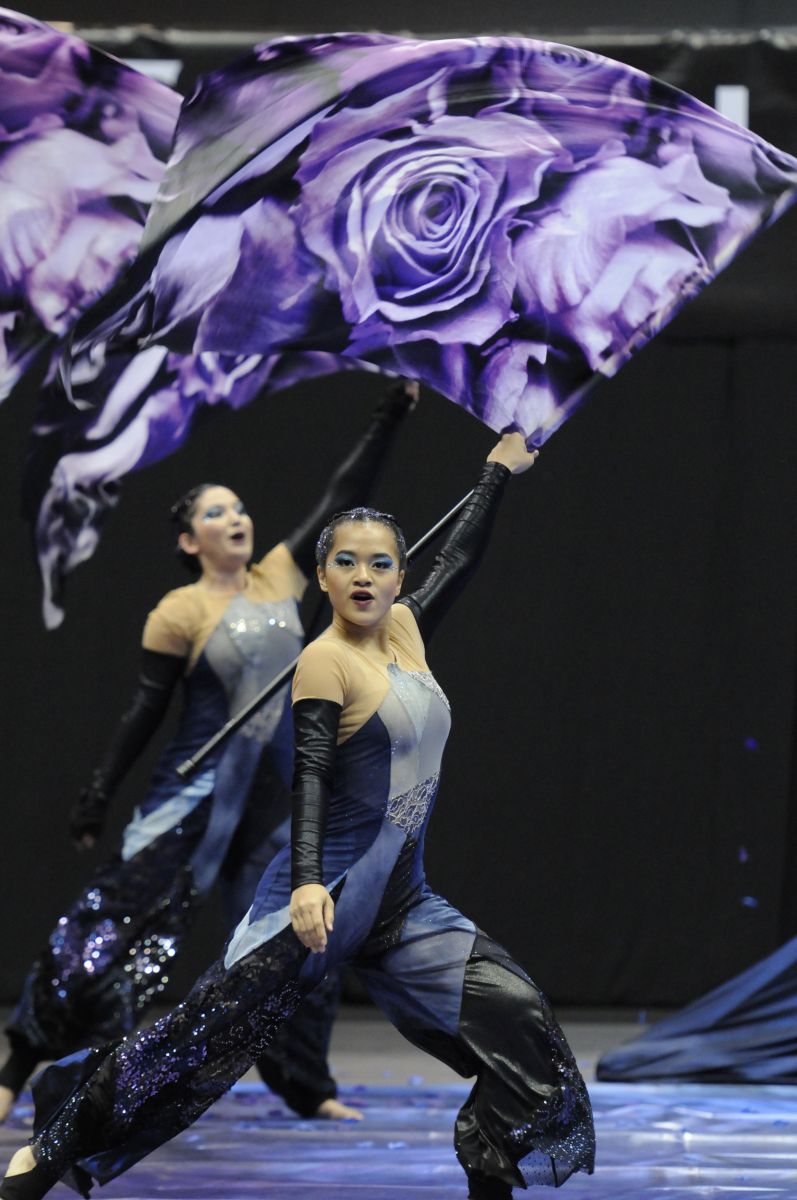 Mindy Cobb, Director of Arcadia High School's Scholastic A and World color guards, has been teaching the art at Arcadia for 19 years. While World Championships may seem like it is forever away, Cobb advises new students to become familiar with the venues early in the season. Instructors and directors will be aware of where your ensemble is performing, whether a WGI Regional or World Championships, and it is a good idea to do some research on these arenas. More than likely, your performance place will not be the same size, have the same posters, or the same smells as your high school gym, so Cobb directs students to look up pictures and ask experienced members what to expect early in the season, so that you can practice in the mindset of World Championships. After doing a little bit of research, you will be completely confident when you step onto the floor at a WGI Regional or World Championships.
To be successful, you must not only instill confidence in yourself, but in your instructors, according to Tyler Norman. Norman, who has been a percussionist for 11 years, and is currently a quad player for Vigilantes Indoor Percussion, explained the thrill of performing at WGI World Championships. He reminisced the first time stepping on the floor, the roar of the audience, and the comradery of the ensemble – but says you must have faith in your instructors in order to get there. Practices can feel redundant, and you may want to give up at times, but he directs new students to "trust the process."
For at least 18 years, Daniel Wiles has been a director at Avon High School and the manager of the color guard. While speaking with Wiles, he explained that WGI World Championships should be all about the "basics." In other words, what you do during practice, is what you should do during performance. "If you take yourself out of that mindset, the moment will be bigger than you. It'll freak you out. You've prepared the whole winter season for this one moment," Wiles said.
Preparation is key, and performers cannot expect to have a great show without it. Whether you are in drumline, color guard, or winds, Wiles advises you to remember that everything you do during practice matters. "One of our teaching methods is to keep our students accountable, whether they're spinning their flag or it's just keeping the flags in line. We want it to be clean during performance, so it needs to be clean in practice," Wiles said. He advises his students every year to not over compensate during performance because they are in a large arena or in front of a large crowd. "If you want to change anything, change it at rehearsal," Wiles said.
Whether you are a member of a drumline, color guard, or wind ensemble, confidence is key to starting off the WGI winter season. Practice diligently, learn new things, prepare, have fun, make new friends, but above all, remember why you're doing it – you're doing it for the Sport of the Arts.
---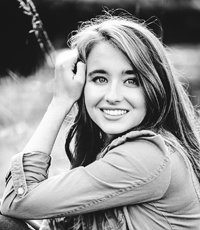 About the Author: Kathryn Hardison is a journalism student at the University of Missouri. Her focus is on convergence news reporting and she plans to earn a minor in politicalscience. Prior to college, Kathryn went to Kickapoo High School in Springfield, Missouri, where she found her love for marching the flute in the fall and playing the cymbals for the Kickapoo Indoor Drumline. During her four years in marching band, Kathryn competed with the Kickapoo Golden Arrow Marching Band, of which she later became the flute soloist and a junior and senior flute section leader. Kathryn's career in the Kickapoo Indoor Drumline included a promotion to Percussion Scholastic Open class and placing 8th in WGI World Championship Finals. After college, Kathryn hopes to become a foreign correspondent for the Middle East.