From a Bellbrook HS Press Release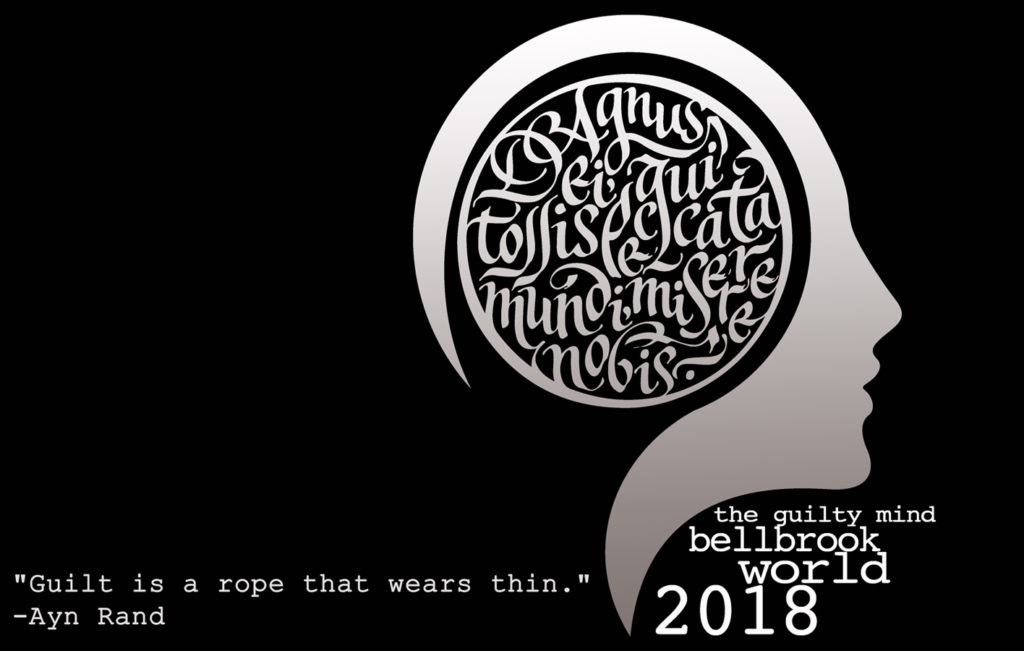 Bellbrook High School Winterguard from Bellbrook, Ohio, presents their 2018 program, "The Guilty Mind."
Bellbrook High School is under the direction of Sheldon Apo with program design by Byron Valentine.
Choreographers, technicians and additional staff for 2018 include: Tamara Cary, Shelby Klamert, Jared Sipple, Laura Bramble, Anne O'Hara, Lexy Holland-Albaugh, Eric Jones, Bart Woodley, Barb Siler, and Sheldon Apo.
Costuming and set design by Byron Valentine and Scott Winters for FJM, Inc. Flag design by Blake Dutton.
Bellbrook World will be performing locally in the Mid East Performance Association, as well as nationally at WGI Regionals in Indianapolis, IN and Cincinnati, OH. Their season will culminate at the WGI World Championships in Dayton, Ohio.
The Bellbrook Winterguard was a 2017 Scholastic World Class Finalist; we look forward to continuing our artistic journey in 2018!
"Guilt is a rope that wears thin."
-Ayn Rand