From a Legacy Color Guard press release:
Indianapolis, IN – Legacy Performing Arts is proud to announce the creation of Legacy Color Guard; a unit which will compete in WGI Independent A Class in the 2016 season. Providing students with the opportunity to perform and continue living a passion of theirs beyond high school has been one of the principles that Legacy was originally founded on as its inception as a percussion ensemble. With growing interest and support from Indiana performers and educators alike, we are extremely pleased to expand our outreach to the color guard circuit in 2016. Based out of Indianapolis, Indiana, Legacy has already brought together some of the brightest and most promising minds in the color guard world to bring an inspirational program to the Circle City.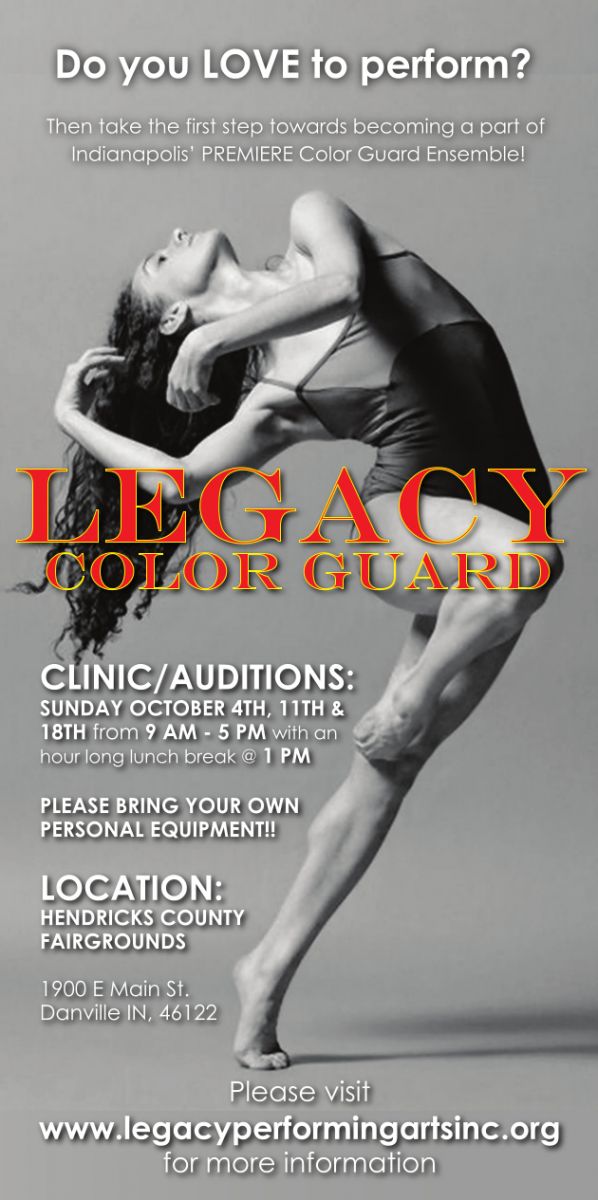 Legacy's Color Guard will be under the administrative direction of Vicky Wielosinski and the Creative Direction of Herbert Washington and Darren Mickens with additional staff including Meghan Brackett, Reyn Libed, and more to be announced soon. Legacy will be starting the inaugural audition process with an Audition Clinic being held on Sunday, October 4th, followed by two additional clinics on the 11th and the 18th. These Audition Clinics are open to not only those who are interested in performing with the 2016 Legacy Color Guard, but also to those who want to attend for the educational purposes.