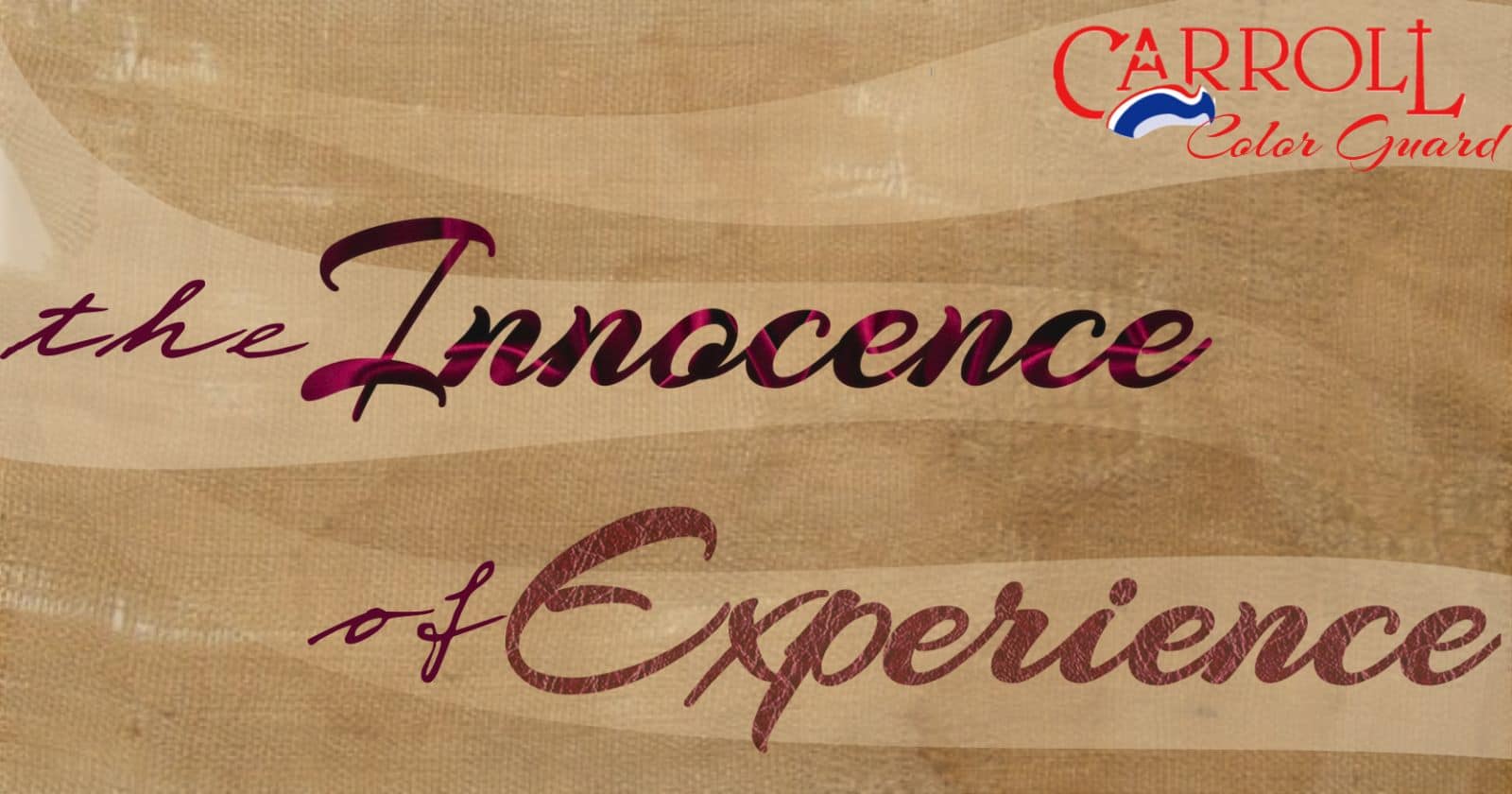 From a Carroll HS Press Release
Carroll High School from Dayton, OH is proud to announce our 2017 program, "The Innocence of Experience."
As a child, everything we experience in the world is new. Our opinions of those experiences are pure and unbiased by the cynicism that comes with age. We learn from these experiences as we grow, and our choices become tempered by them so that (ideally) we make fewer mistakes and achieve more positive outcomes. Regardless of our age, however, the negative outcomes and mistakes we make, we experience with that same innocence from our youth. Allowing the pain to build up and get under your skin until you reach a point you simply don't like who you are and you want to see the world from that simplistic child's point of view again. Wanting a do-over, wanting to be a kid again.
In a production that will be both hauntingly beautiful and thought-provoking, we'll explore these concepts artistically with the ultimate goal of showcasing the talents and ability of our 21 performers.
Under the direction of Jonathan Gillman, staff includes Kaveney Aldridge, Madeline Boone, Baron Creutz, and Maggie Kilbourne, with help from designer Frank De La Rosa. Costuming by Byron Valentine from FJM Inc. and set from Winter Guard Tarps. Special thanks to band directors, Carl Soucek and Ryan Griffin and the Carrolleer's band booster program.
The Carroll High School Winter Guard will compete locally in the Mid East Performance Association. You can also catch them at the WGI Indianapolis Regional, the WGI Mid-South Power Regional in Bowling Green, KY Regional, and WGI World Championships!