From a Castle HS press release:
FOR IMMEDIATE RELEASE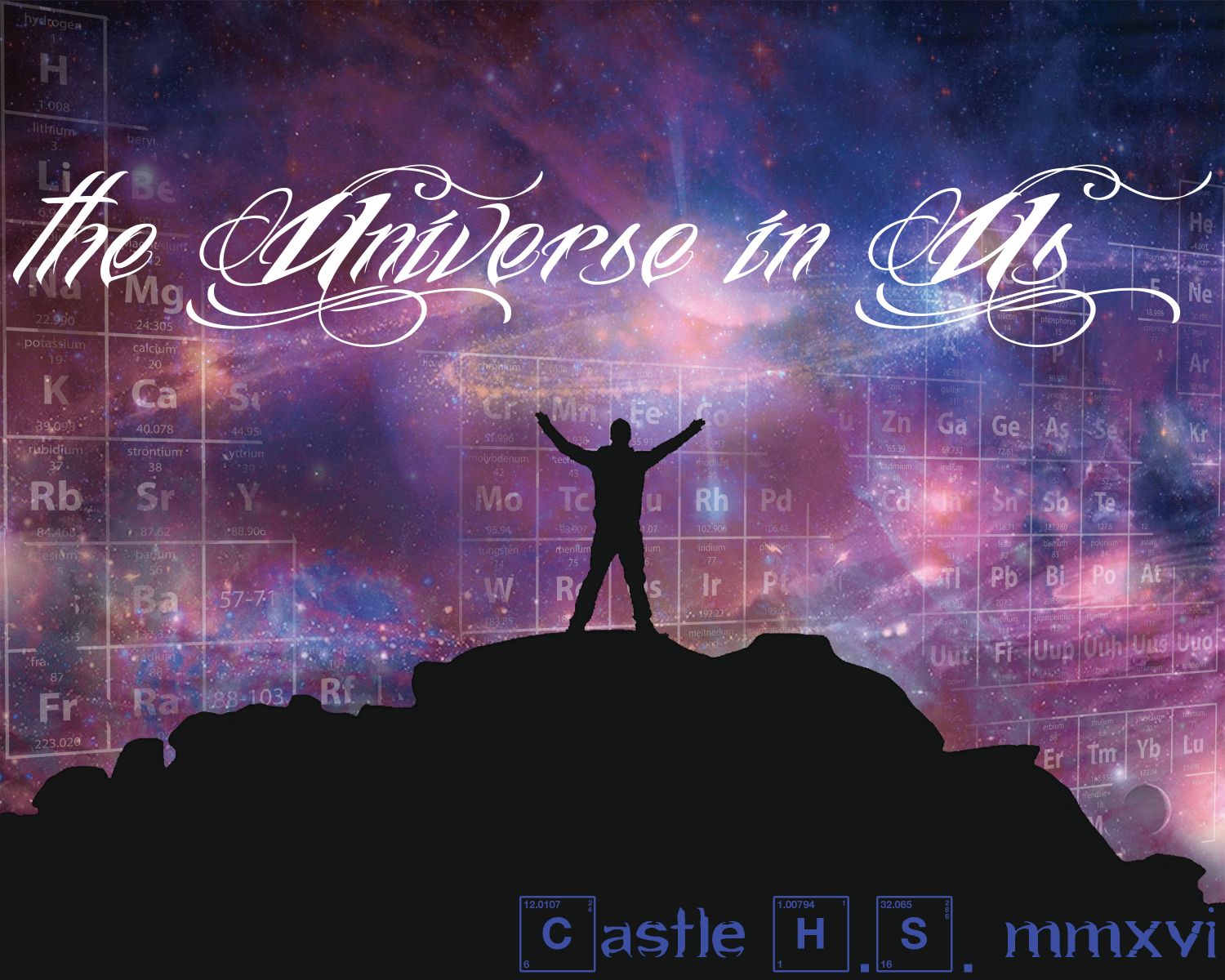 Castle High School Winter Guard Show Announcement:
The Castle High School Winter Guard from Newburgh, IN is pleased to announce their 2016 production, "The Universe in Us." Based on music by Cat Stevens, Harry Loes, and Jóhann
Jóhannsson, the production is inspired by a Dr. Neil DeGrasse Tyson interview conducted by Time Magazine. In this informative interview, Dr. Tyson is asked, "What is the most astounding fact you can share with us about the Universe?" His response is both inspiring and insightful, giving pause to the idea that we are not just part of the universe, but the universe lies within us as well.
After a strong sixth place finish in Scholastic A last season, the 16 talented performers are making their debut in Scholastic Open for 2016. Under the direction of Sharon and Ron Ryles, staff includes Taylor Glover, Anna Hirsch, Daniel Riley, Katie Hopkins, Copper Atwood, Matt Stevens, Rodney Bailey, and Cody Little. The talented Paul Sauberer is once again responsible for graphic designs, with production by The Band Shoppe. Soundtrack design/production is by Ron Ryles, and uniform design is by Sharon Ryles and Laurie Cornette, with production by The Band Shoppe.
The band program is under the direction of Tom Dean and Mark Eifler, and the winter guard is sponsored by the Castle High School Band Boosters. Castle is the 2013, 2014, and 2015 Indiana State Scholastic A Class Champion, and the 2015 WGI Indianapolis and Mid–East Regional Scholastic A Champion. This season, they will be performing locally in the Indiana High School Color Guard Association (IHSCGA), as well as nationally at the Indianapolis, and Mid–South regionals, and the World Championships in Dayton, Ohio.
"We are part of this universe; we are in this universe, but perhaps more important than both of those facts, is that the universe is in us." Dr. Neil deGrasse Tyson