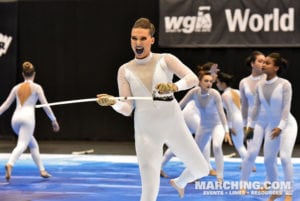 Marching.com has published photo galleries featuring images from the 2018 WGI World Championships. You can access the galleries at www.marching.com/photos.
As an official media partner of WGI, Marching.com provides ongoing coverage of major WGI events. This year's coverage of the two championship weekends includes photo galleries featuring over 160 units.
Fans are invited to follow Marching.com on Twitter and Facebook to see some great featured images of WGI units.