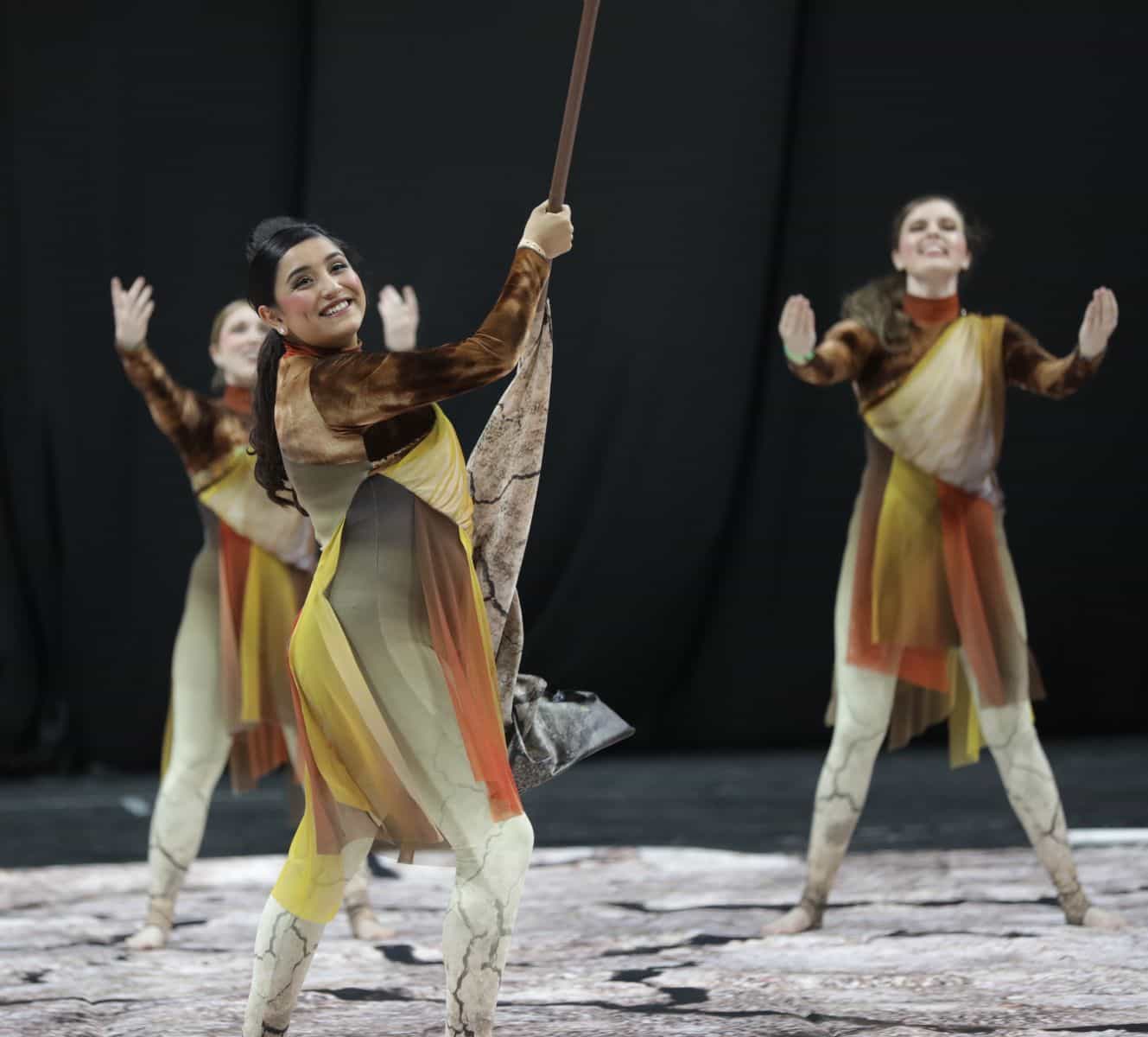 In accordance with WGI policy, the top five finishing A Class & top three finishing Open Class color guards at World Championships will be automatically promoted to the next higher class of competition for the following season.
WGI is proud to announce that the following color guards are promoted to Open Class for the 2018 season:
Allegiance (Dundee, Illinois)
FIU Winterguard (Miami, Florida)
Interplay (Grand Rapids, Michigan)
MBI (Saint Paul, Minnesota)
The District Independent Winterguard (Rock Hill, South Carolina)
Dartmouth HS (Dartmouth, Massachusetts)
Dawson HS (Pearland, Texas)
Kickapoo HS – Emulation (Springfield, Missouri)
Klein Oak HS (Spring, Texas)
Mililani HS (Mililani, Hawaii)
The following color guards are promoted to World Class for 2018:
AMP Winter Guard (Camden, New Jersey)
In Motion Performance Ensemble (Fairfield, California)
University of South Florida (Tampa, Florida)
Lyman HS (Orlando, Florida)
North Syracuse Central HS (Cicero-North Syracuse, New York)
Stockdale HS (Bakersfield, California)
WGI policy also states that any A Class color guard that makes finals for three (3) consecutive seasons be promoted to Open Class. WGI is proud to announce the following promotion based on their 3 year achievement:
Sacred Heart University Winter Guard (Fairfield, Connecticut)
WGI is proud of the accomplishments of these color guards and wishes them well in future seasons.