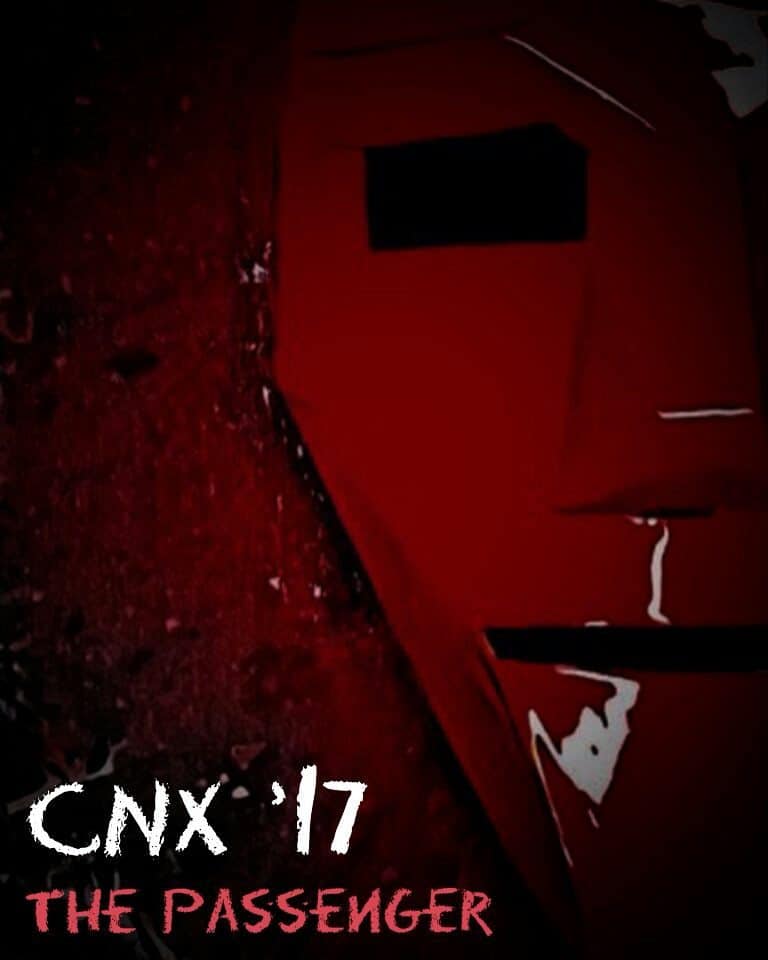 From a ConneXus Performing Arts Association, Inc. Press Release
2017 marks the fifth year of competition for ConneXus Percussion, a Percussion Independent Open Class (PIO) ensemble from Delaware, Ohio. ConneXus Percussion is a division of the ConneXus Performing Arts Association, Inc., a 501c(3) non-profit organization that also operates an IA winter guard. ConneXus has proudly offered indoor percussion and winter guard opportunities to over 100 performers since its founding in the fall of 2012.
For the 2017 season, ConneXus Percussion is proud to present, "The Passenger." We all have two sides: our best and worst selves. The biggest decision we face is which mask we will wear – our vice or our virtue?
"2017 is shaping up to be our best season yet," said CPAA, Inc. President Nick Riley. "I can't wait for our audiences and fans to see how this group has matured over the past five seasons." ConneXus Percussion Executive Director Jack Boulis shared in the enthusiasm: "Our members and staff have been pushing hard every weekend since October – the 2017 season is already something special." "The 2017 season kicked off into high gear and I couldn't be more excited for this group," said
ConneXus Percussion Ensemble Director Drew Brown. "We have an extremely talented and hardworking group of members, staff, and designers. Our program, "The Passenger," is an introspective journey into the human psyche. It tests the emotional barriers of the human experience while bringing forth a sense of understanding."
ConneXus Percussion is under the direction of Executive Director Jack Boulis and Ensemble Directors Drew Brown and Tommy Roam. The 2017 Design Team includes: Jeremy Jorgenson (Program Coordinator/Visual Designer), Drew Brown (Music Coordinator), Dan Schack (Visual Coordinator/Movement Designer), Matt Hahn (Front Ensemble Arranger), and Tommy Roam (Battery Arranger).
The 2017 Instructional and Administrative Staff includes a number of returning faces and several new additions: Jack Boulis, Drew Brown, Tommy Roam, Jeremy Jorgenson, Dan Schack, Ashley Summerlin, Megan Hobbs, Nick Riley, Danielle Marquardt, Christian Della Donna, Elliott Fogo, Bob Knowles, Tim Wilburn, Austin Willman, Jason Schladweiler, Colby McClellan, Robert Hinkle, Mike Cavanaugh, and Kristin Smith.
ConneXus Percussion is proud to continue a tradition of excellence in 2017. Most recently, ConneXus was the 2016 Mid-East Performance Association (MEPA) PIO Circuit Champion, the 2016 WGI Dayton Regional PIO Champion, and a finalist (3rd place) in PIO at the 2016 WGI Mid-South Regional. ConneXus Percussion has placed in the Finals of the WGI World Championships two times, earning 6th place in 2015 and 11th place in 2016.
You can see ConneXus competing locally in the MEPA Circuit at the Miamisburg HS, Nutter Center, Kettering-Fairmont HS, and Circuit Championships shows. On the national level, ConneXus will once again return to the WGI Regional Championships in Dayton, OH and the Mid-East Power Regional in Highland Heights, KY as well as the WGI World Championships.
ConneXus Percussion would like to thank their sponsors at Innovative Percussion, Sabian, ON2 Percussion, D'Addario/Evans, and the Pearl Corporation for their continued support of our organization. We are proud to perform with your products!
To learn more about ConneXus, please visit:
Facebook: www.facebook.com/ConnexusIndependent
Website: www.connexusindependent.org
Twitter: @Conne_X_us
Instagram: @conne_x_us
Snapchat: @Conne_X_us