From a ConneXus Percussion Press Release:
For Immediate Release
From a ConneXus Performing Arts Association, Inc. Press Release
December 23, 2015
ConneXus Percussion presents, "Woven: By A Thread"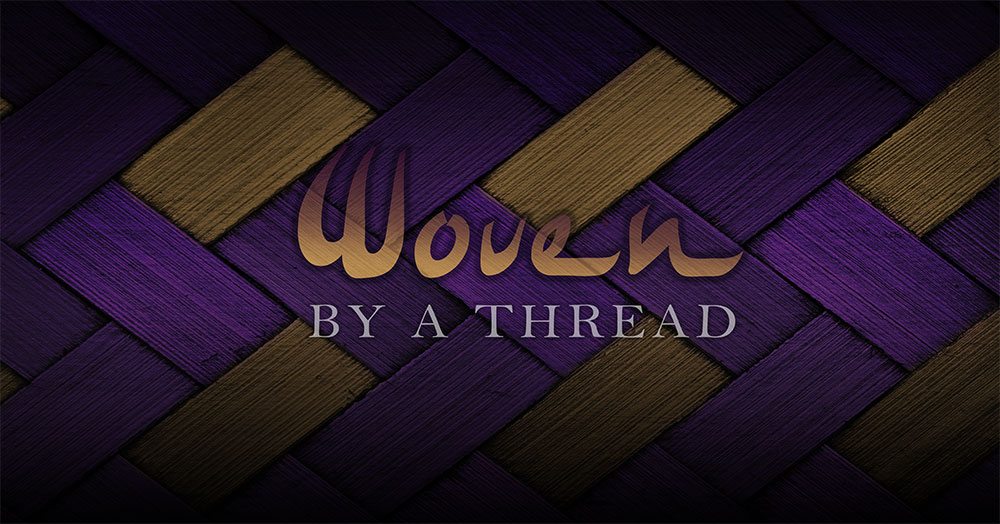 2016 marks the fourth year of competition for ConneXus Percussion, a Percussion Independent Open Class (PIO) ensemble from Columbus, OH. ConneXus Percussion is a division of the ConneXus Performing Arts Association, Inc., a non-profit organization that also operates an IA winter guard. ConneXus has proudly offered indoor percussion and winter guard opportunities to over 100 central Ohio performers since its founding in the fall of 2012.
For the 2016 season, ConneXus Percussion is proud to present, "Woven: By A Thread." The show explores the use of fabric to both connect and divide. Jeremy Jorgenson, Program Coordinator for ConneXus Percussion, said this about the upcoming season, "I'm very excited to be returning to the ConneXus Design Team for 2016. This show has so many possibilities, and the organization as a whole is primed for another successful season. I can't wait to get this production in front of our fans." Executive Director Jack Boulis shared Jorgenson's excitement, "2016 is shaping up to be a great season already. We are thrilled to begin our fourth year and can't wait to share our progress with our fans and supporters."
ConneXus Percussion is under the direction of Executive Director Jack Boulis and Ensemble Directors Drew Brown and Jon Honeycutt. The 2016 Design Team includes: Jeremy Jorgenson (Program Coordinator/Visual Consultant), Drew Brown (Music Coordinator/Battery Coordinator), Jon Honeycutt (Visual Coordinator/Designer), Matt Hahn (Front Ensemble Arranger), and Tommy Roam (Battery Arranger).
The 2016 Instructional, Administrative, and Consultant Staff includes: Jack Boulis, Drew Brown, Jon Honeycutt, Jeremy Jorgenson, Matt Hahn, Tommy Roam, Rob Knueven, Brad Perry, Austin Willman, Colby McClellan, Aaron Farris, Patrick Gauding, Kristin Smith, Christian Della Donna, Mia Guerrero, Elliot Fogo, Ashley Summerlin, Nick Riley, and Tom DiNuoscio. ConneXus Percussion is proud to continue a tradition of excellence in 2016. Most recently, ConneXus was the 2015 Mid-East Performance Association (MEPA) PIO Circuit Champion, the 2015 WGI Dayton Regional PIO Champion, a finalist (2nd place) in PIO at the 2015 WGI Mid-South Regional, and, for the first time in its history, was a Finalist (6th place) in PIO at the 2015 WGI World Championships.
You can see ConneXus competing locally in the MEPA Circuit at the Olentangy HS, Nutter Center, Centerville HS, and Circuit Championships shows. On the national level, ConneXus will once again return to the WGI Regional Championships in Dayton, OH and the Mid-South Regional in Bowling Green, KY as well as the WGI World Championships.
ConneXus Percussion would like to thank their sponsors at Innovative Percussion, Sabian, ON2 Percussion, D'Addario/Evans, and the Pearl Corporation for their continued support of the organization.
To learn more about ConneXus, please visit:
Facebook: www.facebook.com/ConnexusIndependent
Website: www.connexusindependent.org
Twitter: @Conne_X_us