Copper Hills HS Percussion is excited to announce their 2019 show entitled "Humanity."
Humanity is all about the good and the bad—the extremes that we see within mankind; humanity is personified by our visual dancer. The music takes us on a journey through Humanity's inner conflict of wanting to be good, but more often than not giving in to the temptations of greed, complacency and fame. In the end, she resolves that the only way to become a better version of herself is to accept and acknowledge the bad, and embrace the desire to make the changes she needs to.
Collectively, Copper Hills HS Percussion staff have over 75 years of percussion and music experience.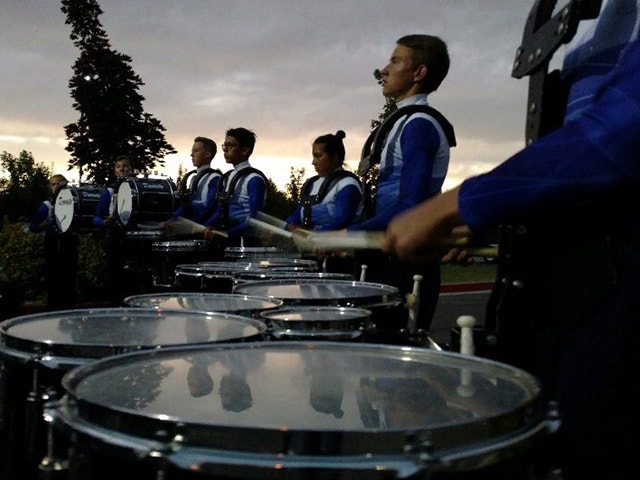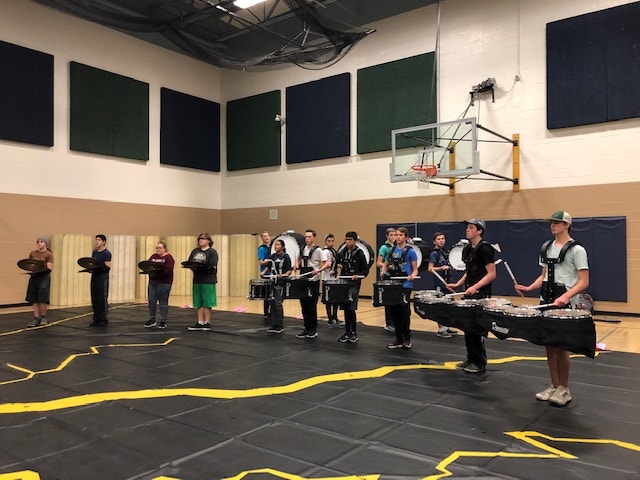 The assistant director for the ensemble is Camille Barlow. Camille is a licensed clinical social worker, an officer and chaplain in the US Air Force, and has been a percussionist for almost 20 years. Camille has played with the Timpanogos Symphony Orchestra for the last six years. She is a well rounded percussionist with experience in both concert percussion and marching percussion.
The Battery Instructor is Shad Woffinden. Shad is studying Music Education at Utah Valley University. He currently teaches percussion during the day at Timpview High School. Shad performs for UVUs Green Man Group, a collegiate pep drum line. He is also center snare for Impact Indoor Percussion.
Copper Hills HS Percussion's Front Ensemble Instructor is Sean Houston. Sean is a sophomore at Brigham Young University studying pre-med. Sean started playing percussion around 12 years old and loves imparting his passion for the marching arts on the younger generation.
Copper's Director of Bands, John A Matthews II, wrote the ensemble's music and drill. John is originally from El Paso, Texas, has marched with the Blue Knights and is currently the Brass Caption Head for the Battalion Drum and Bugle Corps. John received his Bachelors and Masters degrees from New Mexico State University. This is his second year teaching at Copper Hills High School.
Jessie Whittaker is the group's Director of Percussion. Through music, she is dedicated to raising a generation of good, hard working people. She graduated from Utah State University in Environmental Studies with an emphasis in Human Impacts and was heavily involved with music throughout her academic career. She is also a certified Foot Zone Practitioner. This is Jessie's first year as Director of Percussion at Copper Hills High School.
The group will perform at the WGI Denver regional this season, as well as various competitions within the Utah state circuit. This is Copper Hills HS Percussion's first ever WGI appearance.