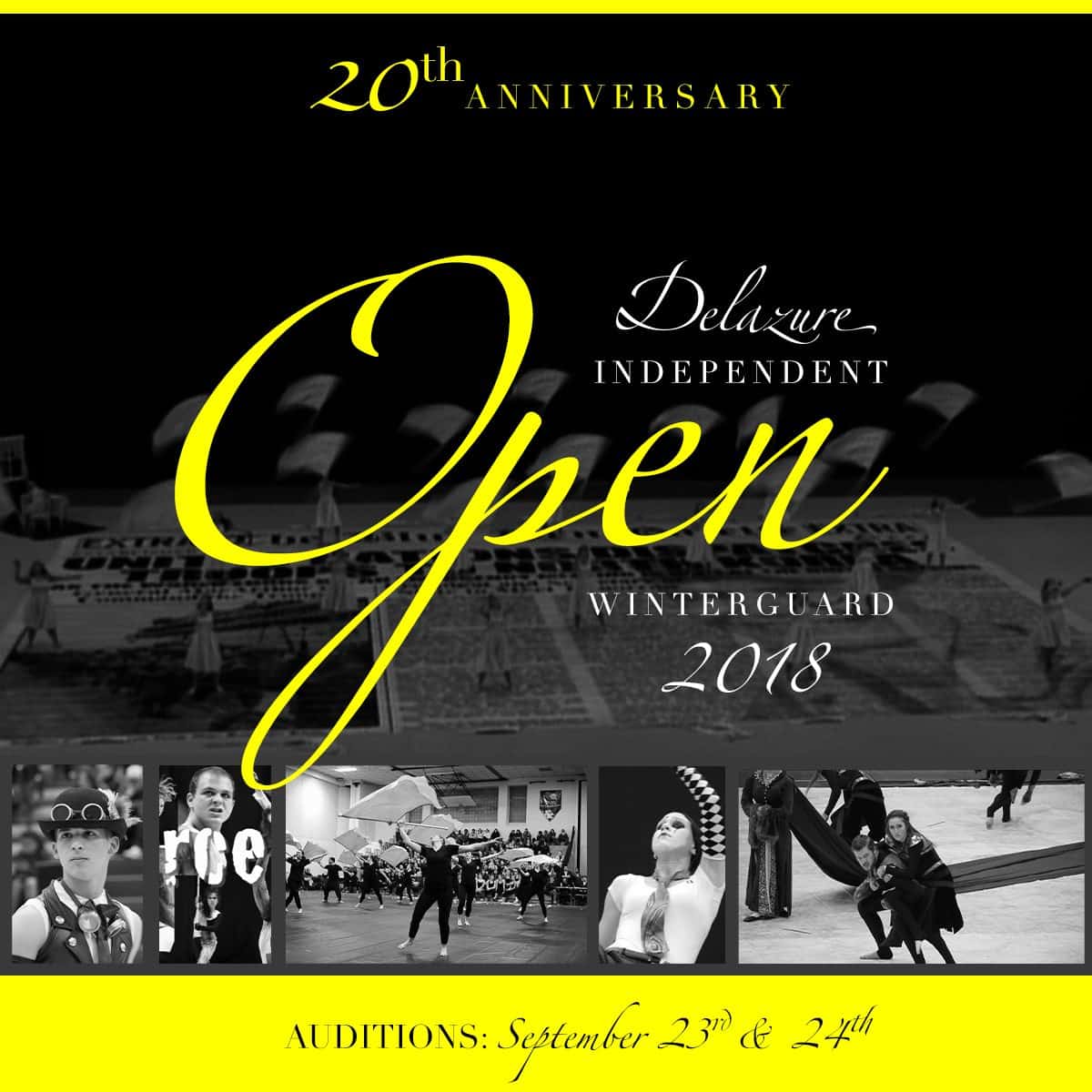 From a Delazure UD Press Release
As it's 20th Anniversary approaches, Delazure is excited to announce their plans to move to Independent Open Class for 2018 season. Delazure began in 1997 as the Delaware Performance Ensemble under the direction of Donnie Jenness and eventually changed their name to the Visual Arts winning numerous local TIA and Main Championship titles and moved into national scene with their entry into the WGI arena with consistent semi finals placement.
The program experienced considerable growth through the years under Donnie Jenness and with his retirement in 2006, the staff kept his dream alive and continued to focus on performer education and development. Returning to their University of Delaware roots in 2008, Delazure which translates into "Of the Blue", and sponsored by the Fightin' Blue Hen Marching Band of the University of Delaware has never looked back. Successfully finishing as an Independent A Class semi finalist in '08, '10, '13, '15, '17 and Independent A Class finalist in '11, '12, '14, '16.
The Delazure open team can be seen locally in both the TIA and Main winter guard circuits. Delazure Open will also be competing at WGI Regionals and World Championships in 2018.
The University of Delaware Fightin' Blue Hen Marching Band is under the direction of Prof. Heidi Sarver, and is the official sponsor of Delazure Open Winterguard. The Delazure Open administrative and creative team includes Phil Cavalcanto, Chris Church, Luke Everhart, Randal Church. For additional information on how to be part of the Delazure Open or UD Colorguard, visit http://www.facebook.com/DelazureWinterGuard/.