From A Dynamic Winter Guard Press Release: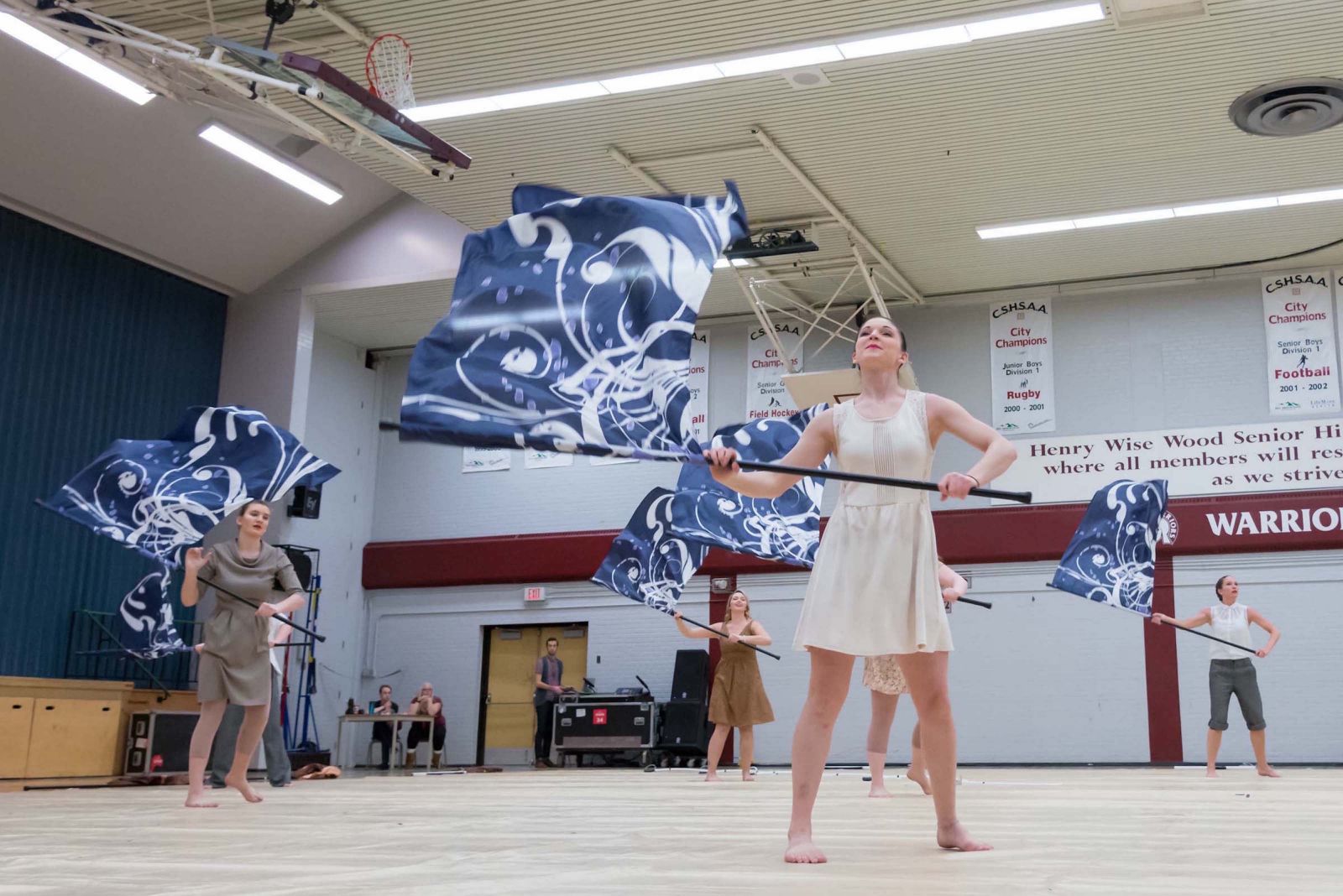 The dynamics of freedom Canadian Winterguard group sharing what sets us apart at Phoenix Regional What comes to mind when you think of the word "freedom"
Calgary, Alberta, Canada's Dynamic Winterguard will be exploring just that with their 2016 performance of the same name.
"Freedom depicts a person's journey, specifically celebrating a feeling of accomplishment or the greater feeling of setting yourself apart from the norm and letting yourself be okay with who you are," says Dynamic director and performer Rochelle Siddall.
Performing Freedom is Dynamic's biggest group yet comprised of 23 performers ranging in age from 15 to 35. Also included in this year's performance is the inclusion of four barrel drummers, also from the Calgary area.
"Dynamic performed in Phoenix in 2014 and had a lovely time," added Siddall. "And we're excited to be able to perform alongside some other groups that share in the same joy of the sport that we do."
Presented by the Spiritus Marching Arts Association, Dynamic is an energizing ensemble performing as one of Canada's premier groups. Dynamic rehearses primarily out of Calgary and area recruiting the best and brightest performers from around the province of Alberta in order to develop a world class show.
Dynamic exists to offer young people a quality educational and performance experience and, in turn, developing members into culturally enriched, caring, motivated, responsible and goal­oriented adults.
For interview requests please contact:
Kelsey Hipkin Communications Co­ordinator
Spiritus Marching Arts 403­700­8698
Photo by John Snyders­Blok.