From an Étude Winter Guard Press Release.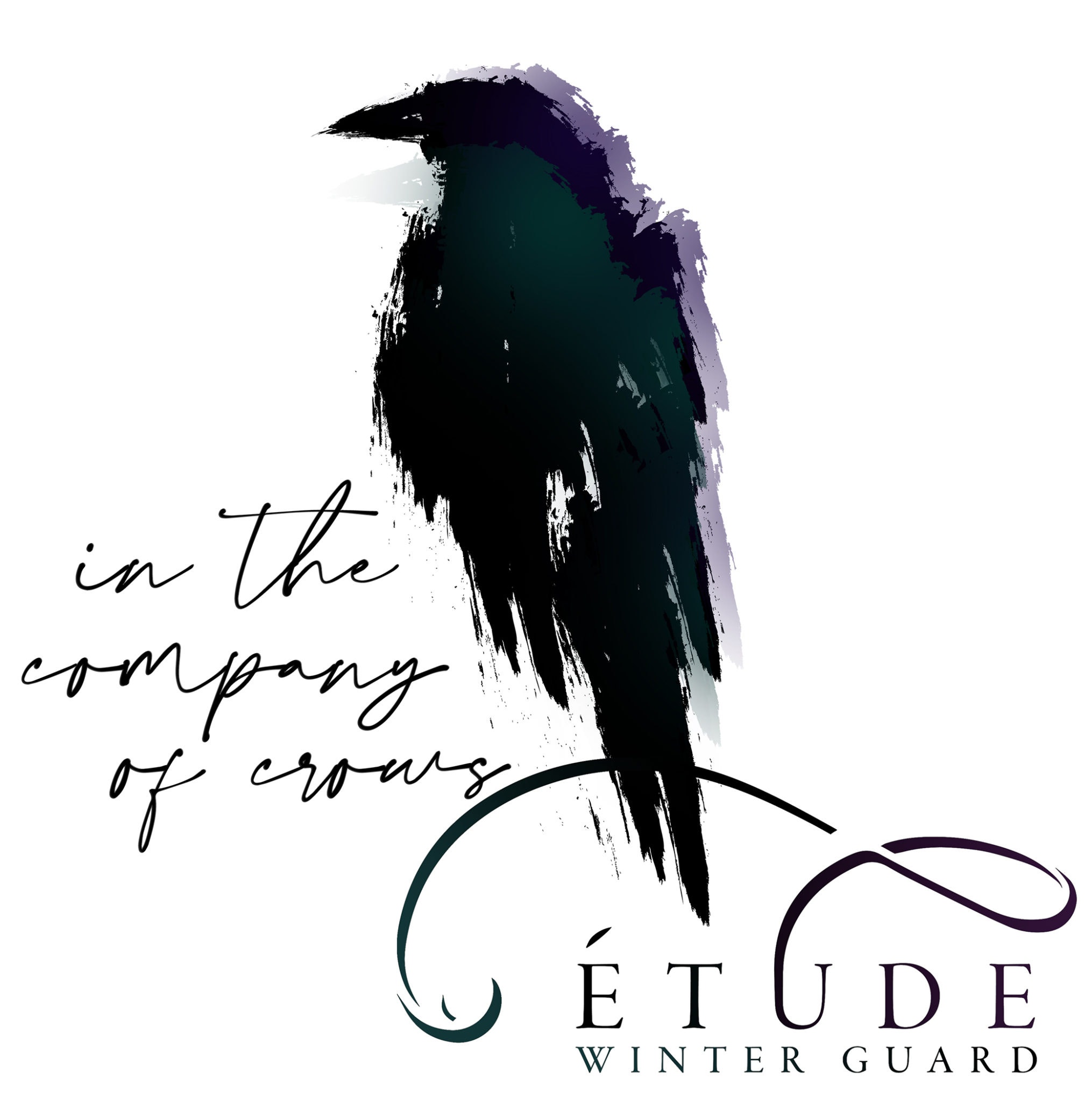 Étude Winter Guard announces their 2020 program, "In the Company of Crows."
Étude is under the direction of Brian Winn and Emma Boyce. Show design, staging, and costuming by Byron Valentine, audio engineering by Andrew Markworth, set design by Byron Valentine, Scott Winters and Jeff Hurr.
Choreography, technical, and support staff includes: Brian Winn, Emma Boyce, Jed Garvey, Melissa Davis, Justin McDougal, Mike Marcantano, Brad Tilley, Amanda D'Aloisio, Darren Mickens, Zane Franco, Dorreen Gaudian and Fritz Gaudian.
Étude is proudly sponsored by FJM, Inc.
Étude Winter Guard was a 2019 WGI Independent World Class Finalist. In 2020, they celebrate their sixteenth year of competition, performing locally in the Carolina Winter Ensemble Association (CWEA), as well as nationally at the Knoxville and Atlanta WGI Regionals and the Mid-Atlantic Power Regional in Charlotte, North Carolina. Their season will culminate at the 2020 WGI World Championships in Dayton, Ohio.
Check in on Étude throughout the season by "liking" them on Facebook or following them on Instagram!