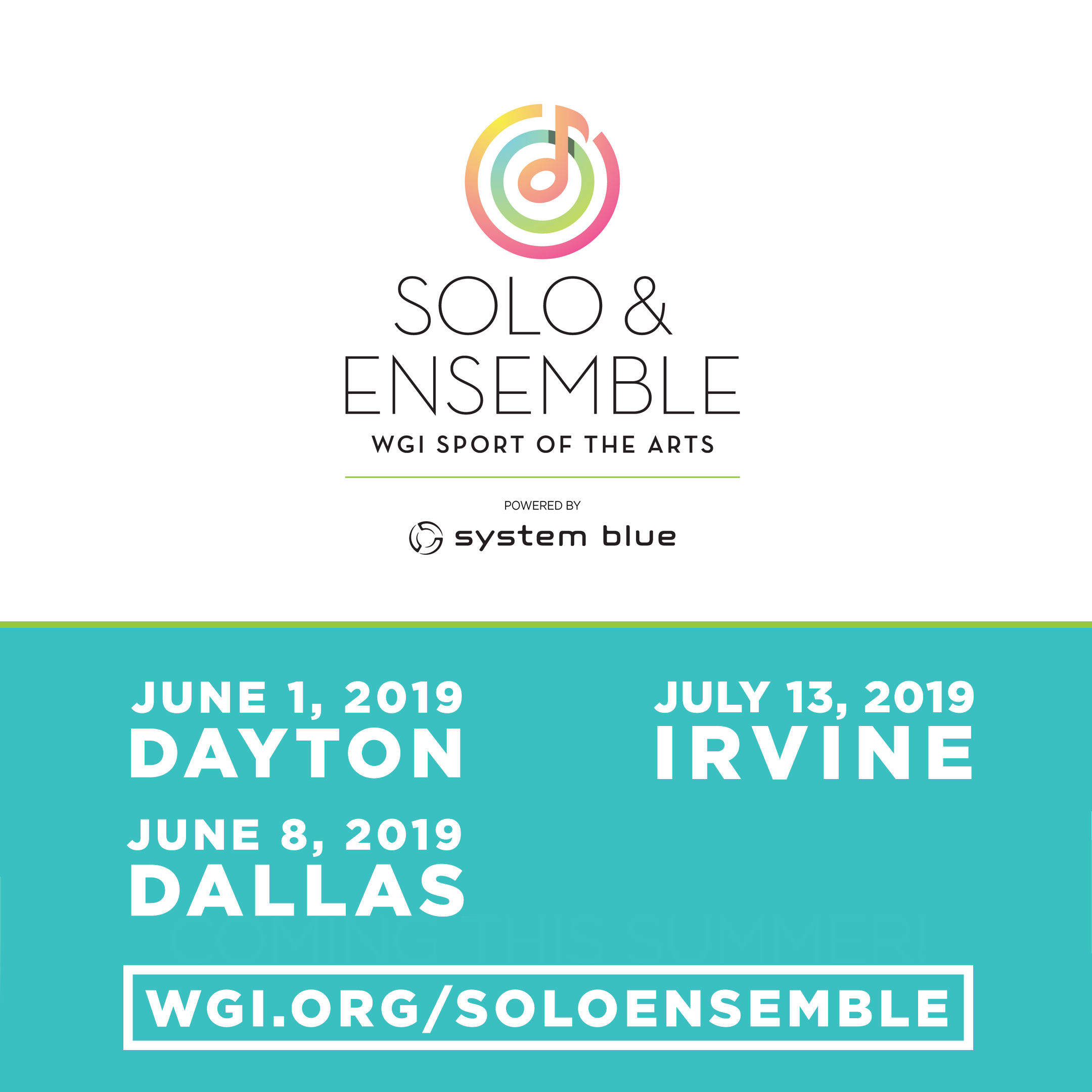 With WGI Solo & Ensemble, the indoor season doesn't have to be over. Showcase your guard, percussion or winds skills in front of a certified judge for personalized, recorded commentary and an overall rating.
DATES/LOCATIONS
June 1, 2019: Dayton, OH
June 8, 2019: Dallas, TX
July 13, 2019: Irvine, CA
Registration is $20, and all ages are welcome. Learn more through the link below!
Visit wgi.org/soloensemble