From a Flanagan World Press Release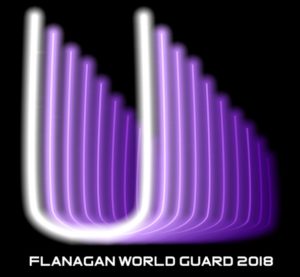 Flanagan World, from Pembroke Pines, FL, is pleased to announce their 2018 program: U.
Flanagan is under the direction of Dean Broadbent.
Staff includes Matt Winans, Evan Zubkovs, Amanda Robillon, Carlos Herrera, Kristi Sexton, and Emma Martinez. Floor/Silk Design is by Anthony DeMarino and Soundtrack Design is by Brad Green. Costuming is by Dance Sophisticates.
Flanagan will be performing at the WGI Tampa Regional, WGI Southeastern Power Regional and will be making their 17th WGI World Championship appearance in April!