From a Fusion Press Release:
Clifton, New Jersey — On the heels of a record-breaking year for Fusion Winter Guard, placing in the Top 10 at the 2022 WGI World Championship World Finals competition, the program has its sights on setting new limits with its new design team for 2023, led by show designer and artistic director, Jon Vanderkolff and designers, Greg Lagola and Jim Moore.
---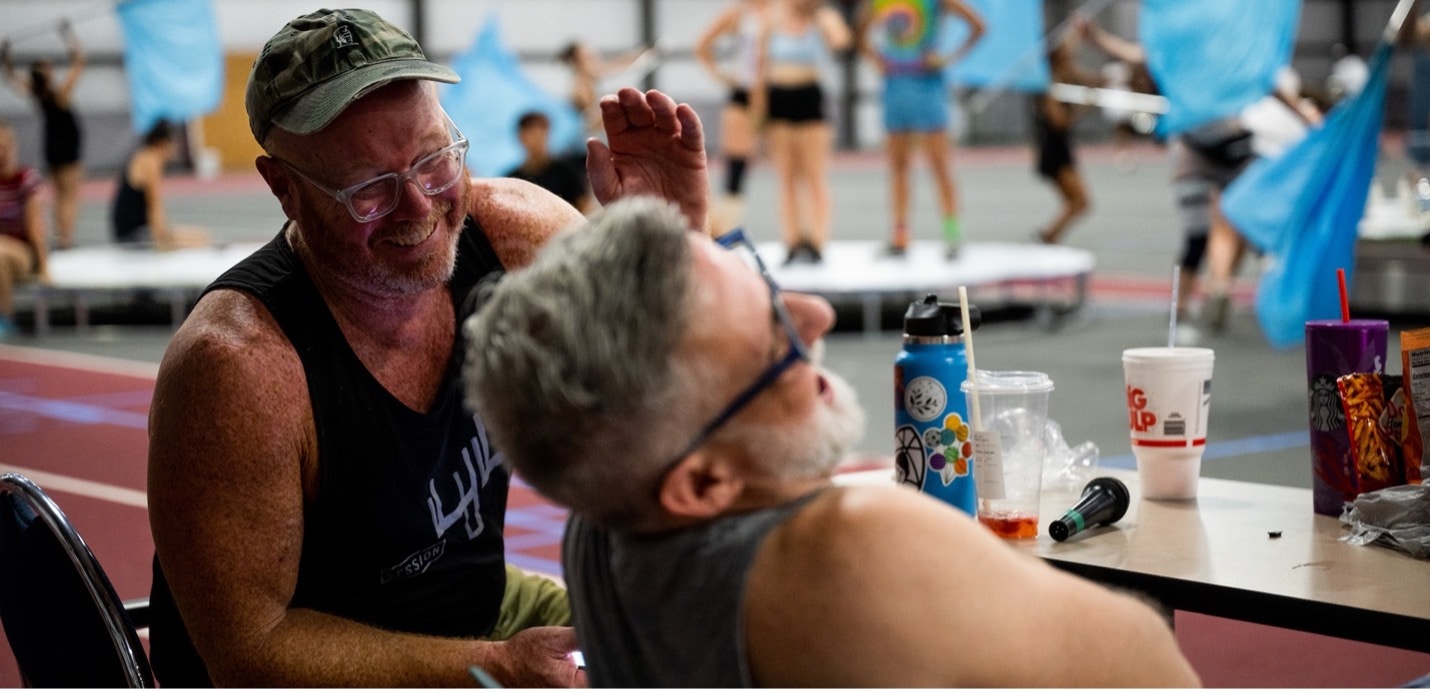 ---
Jon Vanderkolff is the Artistic Director and Visual Designer at Bluecoats, responsible for designing iconic productions like 2014 TILT, 2016 Down Side Up, and 2022 Riffs and Revelations. He first joined the team in 2013 and completely transformed Bluecoats productions while impacting the drum corps activity with his ingenuity. Jon was the artistic director for Bluecoats Indoor and previously worked as a designer for Santa Clara Vanguard and many top winter programs throughout the country. This will be Jon's first year with Fusion World, serving Artistic Director.
With a background in fashion design, and a long and varied career in the pageantry arts as a choreographer, Greg Lagola brings a unique approach to color treatments, aesthetics, design and choreography. Greg is currently on design staff for Bluecoats Drum and Bugle Corps and has designed for many award-winning programs including the Cadets, Santa Clara Vanguard, Phantom Regiment, SCV Indoor, Bluecoats Indoor, Paramount WG, Emerald Marquis and Fusion Winter Guard. This will be Greg's 3rd year as a designer for Fusion World.
Jim Moore has served on the design team for The Bluecoats as well as being the choreographer for the entire organization for many years. Along with The Bluecoats, Jim has also served as the choreographer many world championship drum corps like Santa Clara Vanguard and The Cadets. In the world of WGI, Jim has choreographed for Emerald Marquis, Pride of Cincinnati, Santa Clara WG as well as Aimachi from Japan. He was the principle dancer of Blast, where he and the choreography team received an Emmy Award for the PBS broadcast of Blast. They were also nominated for the 2002 Tony Award and 2002 National Broadway Theatre Award in Choreography. Jim has been dancing professionally for over three decades, beginning his career as a principal dancer for the Georgia Ballet Company.
---

---
"The Fusion organization is thrilled to welcome the artistic genius of these truly creative, inspiring designers," says Rob Watson, Chief Executive Officer of Fusion World. "Without question, Jon, Greg and Jim will set new standards of artistic design while challenging our membership's level of achievement and performance."
Fusion World begins its 2023 season with auditions this fall with New Jersey Auditions scheduled for September 17-18 and Connecticut Auditions on September 24-25. Performers interested in auditioning for Fusion World 2023 should sign up online at https://www.fusionwg.org/audition.
Earlier this Summer, Fusion announced a sneak peek into the 2023 season with a full season tentative schedule and answers to questions you'll need to get prepped for an incredible season ahead. You can get all the information about 2023 here: https://www.fusionwg.org/season2023.
Please join the Fusion Winter Guard staff and alumni in welcoming this powerhouse team of designers to the family.
# # #