No group completes a season without making changes to their program. WGI 1on1 is an online service which allows groups access to some of the top designers, technicians, and adjudicators in the marching arts. By sharing your show ideas and performance or rehearsal footage in a virtual environment, you can consult the indoor experts and get feedback within 72 hours!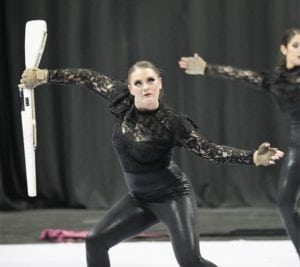 Esmeralda Rocha Lozano, Director of Clovis HS Color Guard, decided to use WGI 1on1 because "the one thing that we appreciate the most as a staff at Clovis High is any type of feedback." Esmeralda explained, "Many of the evaluations were made by judges that would see us at World Championships. We felt it would be good to be aware of the things that they were noticing and we were not. Having many different perspectives is important in designing a great product."
The Judge Evaluation tool allowed Clovis' show to be seen from different viewpoints they had not considered. Based on the feedback they received, Clovis' staff validated some of the things they intended to change. "We utilized feedback in a similar way to how we use judge's commentary from competitions. We made note of the comments and suggestions, decided which parts we were going to implement, prioritized, then approached," stated Esmeralda. By taking into account the amount of rehearsal time left in the season, the Clovis staff made sure their students were incredibly comfortable before they took the floor.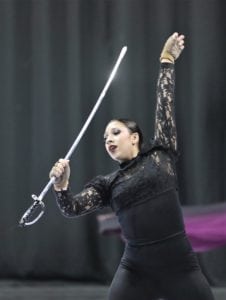 Feedback from WGI adjudicators via WGI 1on1 has helped Clovis HS consistently improve their standings at WGI World Championships.
"We have used WGI 1on1 for the past few years. I would definitely recommended this service to as many groups as possible, especially if they can not afford a personal consultant. The cost of the program works great for low budget schools and provides multiple opportunities for the staff to grow in their area of design and work. Even if you are not going to WGI World Championships, just in general, to have feedback that will set your ensemble up for success in any circuit is wonderful."
With an extra set of expert eyes, your program can benefit too!
Get Started Today!
---