By Michael Reed
If there was a Mount Rushmore for the indoor percussion activity, Ike Jackson's visage would surely be on it. From competitive success to groundbreaking design, from teaching multitudes of students to helping guide the activity into a true art form, Ike's influence will be felt for decades to come.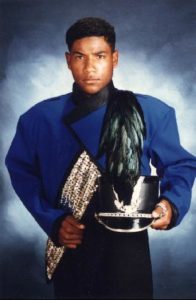 Ike performed with Riverside Community College and won a DCI World Championship as a member of the Blue Devils Drum and Bugle Corps. He has taught at Ayala High School since 1991, developing that program into a percussion juggernaut. Under his leadership, Ayala has won an amazing 11 WGI titles over the past two decades plus 10 Silver and Bronze medals.
In 2005, he founded three-time PIW Champions Pulse Percussion. A few years later, he founded Pulse Open, who was promoted to World Class and has been a consistent Finalist now known as POW Percussion. In addition to Ayala, Jackson programs for the Mandarins Drum and Bugle Corps, Dark Sky Independent World Percussion, and Stryke Independent World Percussion.
Ike was a founding member of the Southern California Percussion Alliance, has served on the WGI advisory board since 1999, and has also been a Steering Committee member. Among the administrative accomplishments he's helped shepherd, he stated, "I have participated in the implementation of the 100 point system, and the audio digital processing of judicial commentary and tabulation process."
Every successful person has someone who provided a strong influence. Jackson mentioned four individuals who motivated him during his career. "Ralph Hardimon, because he has been the person that I have watched defy all odds in creating a name and a legacy for himself that, in some point in my life, I aspire to be.
Mike Jackson and Jim Wunderlich inspire me because they continue to be artful and some of the best at what they do. They have created art in the activity that has never been seen, heard, or felt before. Igor Stravinsky because he taught the world to listen better, but more importantly through his writing and his compositions he forced the world to mature in their intellectual ear."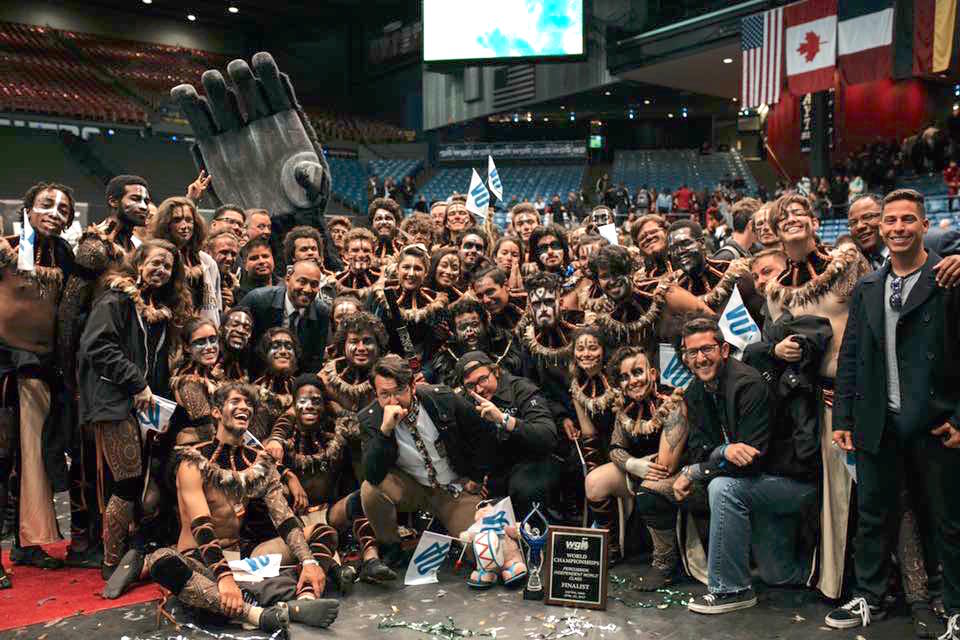 The people who work with Ike have high praise for his talents. According to Darren Van Derpoel, "To call Ike just a Designer is an extreme understatement. He is involved in making these high school students into stronger people than even they believed they can be. His originality, creativity, and charisma are an inspiration to anyone that gets to work beside him or for him."
Caleb Rothe writes, "Ike has built a reputation as one of the most innovative and forward-thinking designers and educators in the activity. He was an early pioneer of lighting and flat-screen displays, writing the textbook on how to incorporate multimedia into indoor percussion presentations. Apart from the on-floor accomplishments, Ike has served on the Percussion Advisory Board and Steering Committee, helping to shape and mold the direction of the activity in subtle and profound ways."
Nicholas Jasso summed up why Jackson is worthy of this honor. "When it comes to people who represent what WGI's Hall Of Fame standards are, I whole heartedly believe Ike exemplifies all of these standards and much more. He is one of the trail blazers who took the road less traveled on, just to pave the path for others to follow. In my mind there is no one more deserving than Ike for this honor."
When asked what has been the most rewarding aspect of his years of involvement with indoor percussion, Jackson mentioned "Being able to impact the music community, inspire innovation and creativity, educating and influencing the students and the community of the importance of the Art behind what we do and its impact on the community."
Ike eats, sleeps, and breathes percussion. "There is never free time away from this activity because it is a part of me. My mind is always turning and eagerly looking for the next form of inspiration." Indoor percussion fans everywhere anticipate what Jackson's fertile mind will come up with this year and into the future.
WGI congratulates Class of 2018 WGI Hall of Fame inductee Ike Jackson.
---
---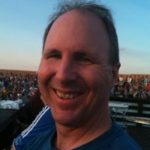 About the Author: Michael Reed provides online and print media content for WGI, Bands of America, and Drum Corps International. 2017 marks his sixteenth year of writing for WGI. He is an active music arranger, composer, and all-around avid pageantry fan. Michael was a member of the Cavaliers Drum and Bugle Corps and holds a bachelor's degree in music composition and music education from Ball State University. He currently works in the health care field and resides in Fishers, Indiana.