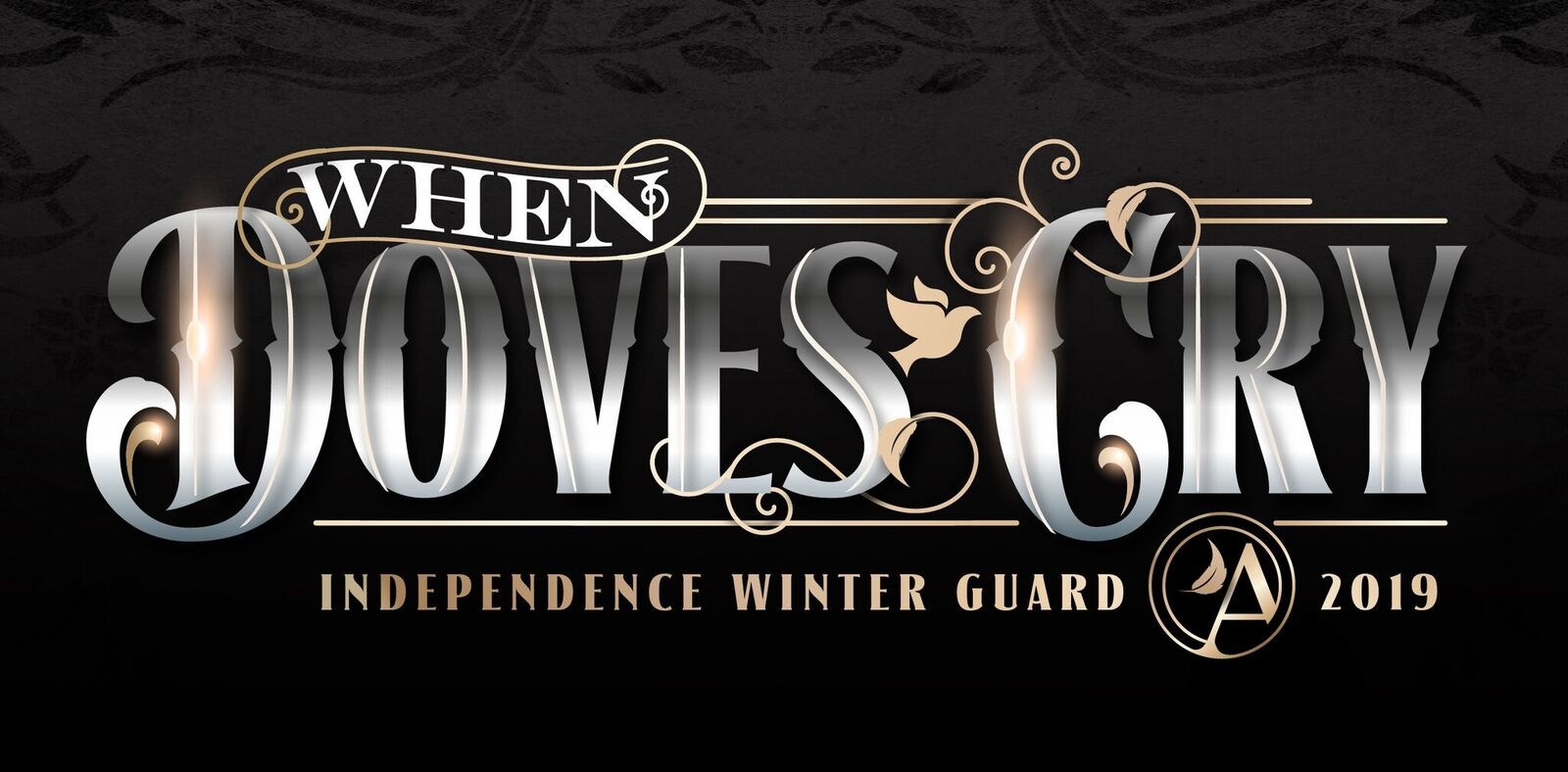 Independence A Winter Guard 2019 is proud to present, "When Doves Cry," by Tara Flanagan. Adorned as mourning doves in a deconstructed Art-deco bird cage, the members of Independence A take flight on a journey of life, hope, renewal and peace. Mourning doves represent optimism in the face of adversity along with the elements of strong bonds, and pairs who remain together for most of their life. Crying doves refer to what happens when two who were once in love start to fight and separate:
"How can you just leave me standing…alone..in a world so cold?…Why do we scream at each other….this is what is sounds like…when doves cry"
2019 Staff: Arrielle Zemaitis (Director), Chuck Cummings (Executive Director), Gerry Manuel (Assistant Director), Kristen Spathis-Monk, Dan Rancourt, Jackie Wall, Ryan O'Dell and Joshua Deguzman.
Costumes: A Wish Come True
Independence A Winter Guard is a member of the Midwest Color Guard Circuit and will also perform at the WGI Chicago Regional, the WGI Mid East Power Regional and WGI World Championships.