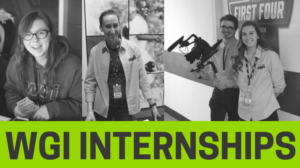 WGI Sport of the Arts is seeking marching arts enthusiasts to join our team as interns! Internships are available for Events, Marketing, Writing, Video, and Social Media.
Some internships are event-based, while others are for the Spring semester. Remote and Dayton-based internship opportunities are available.
Learn more and see complete job descriptions by visiting: wgi.org/internships.
Application deadline is October 15, so submit your application today!