The deadline for the Irvine Solo & Ensemble is only one week away!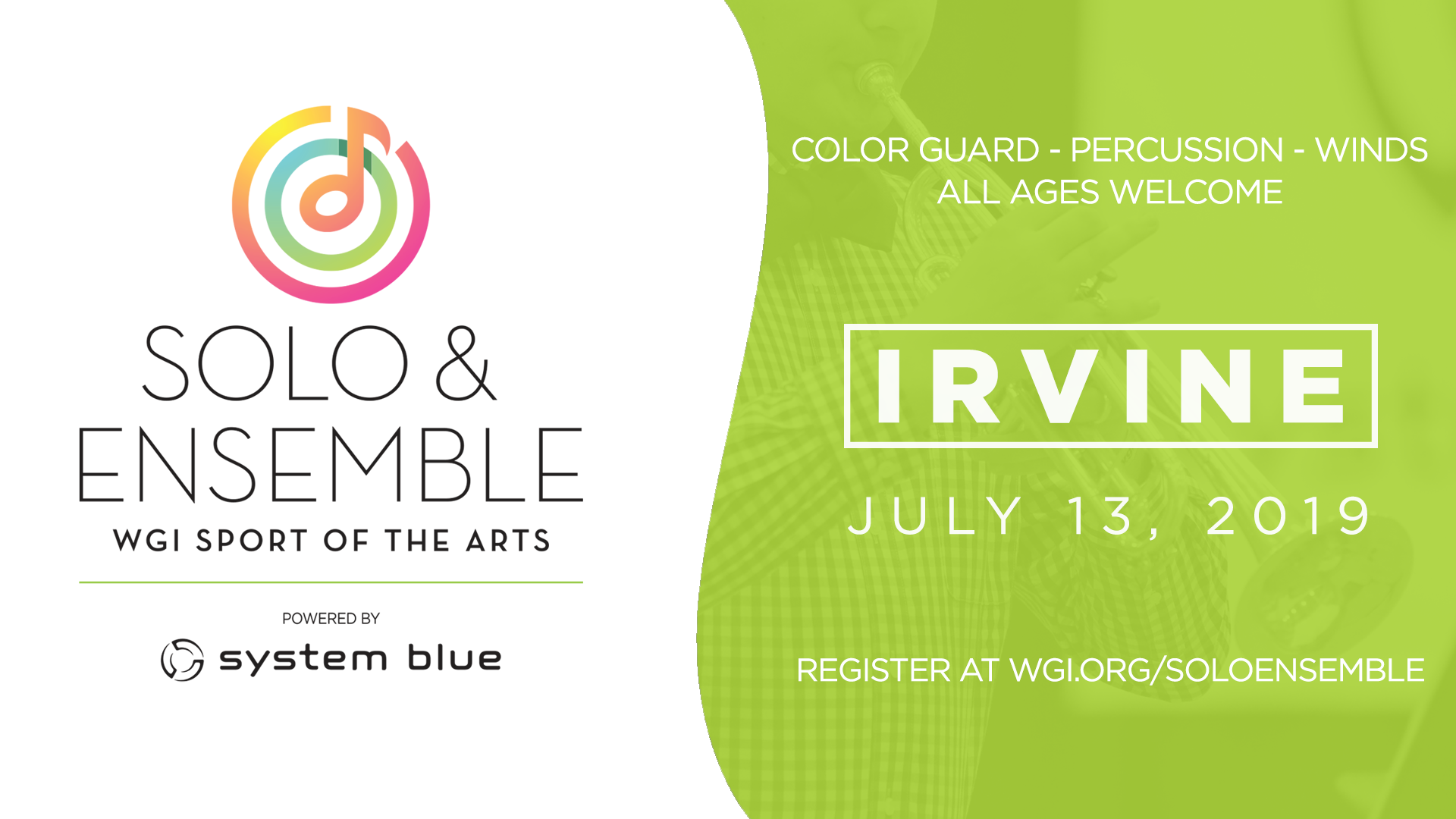 ---
Positioned in WGI's typical off-season—and before the start of summer band—WGI Solo & Ensemble offers a venue for performers of all ages to showcase their skills as an individual or small ensemble. Unique in its format, WGI Solo & Ensemble will welcome any and all performers, including those not currently or previously affiliated with a WGI-performing group.
Learn more and register by June 24 to reserve your spot at wgi.org/soloensemble!
---
Visit wgi.org/soloensemble