From a James Bowie HS press release: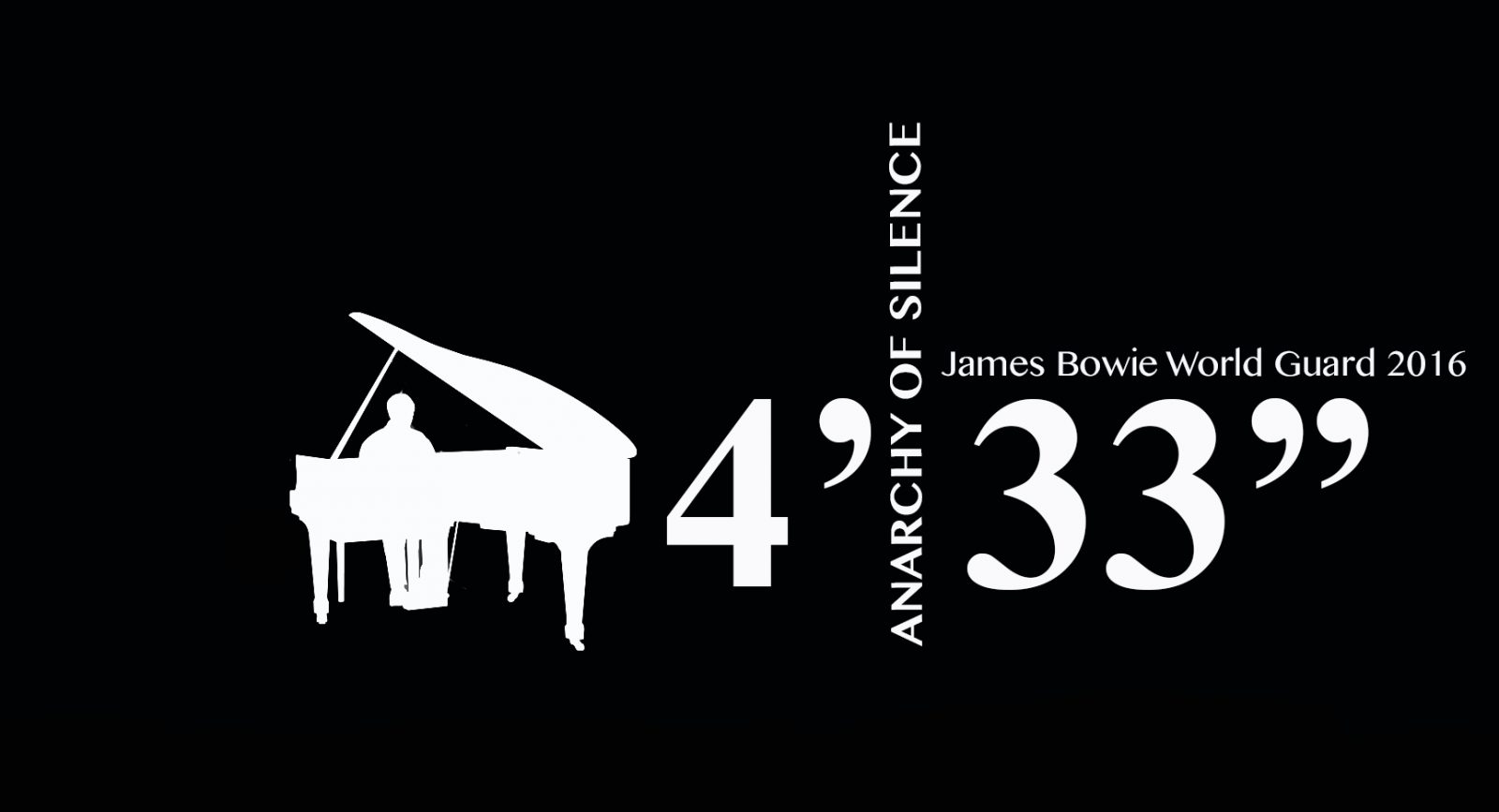 James Bowie High School World presents their 2016 production:
"Anarchy of Silence: A Study of Time, Intrusion & Sound"
Inspired by the innovative mind of John Cage, the artist found himself captivated by the work of Robert Rauschenberg's multi-paneled series of White Paintings, viewing them less as an image that projected the artists expression, but more of a mirror to reflect the world around. It was from this unconventional viewpoint of artworks serving as the backdrop of a composition that led Cage to his famous creation of "4'33": a composition that he used as a backdrop to capture the sounds surrounding the composition, rather than the composition itself. Relying on this "blank soundtrack" to create the atmosphere in their performance to capture the unique soundscapes of the venues, audience members, and the performance itself, the 2016 Bowie World cast members invite you on this kinesthetic experiment, working to place the viewer in an intrusive environment that leaves each audience in control of a individualized, one of a kind performance.
Directed by Joseph Powell, with assistance from Mykil Costner, Meghan Wleczyk, Kelsey Murphy-Bishop, Kimberly Shuttlesworth and Michael Floyd. Soundtrack engineering by Keith Potter. Costuming by Joe Heininger.
The James Bowie High School World Guard will be competing at WGI Austin Regional, WGI Southeastern Championship, and WGI World Championships in Dayton, Ohio along with participation in local Texas Color Guard Circuit.