From a Juxtaposition press release: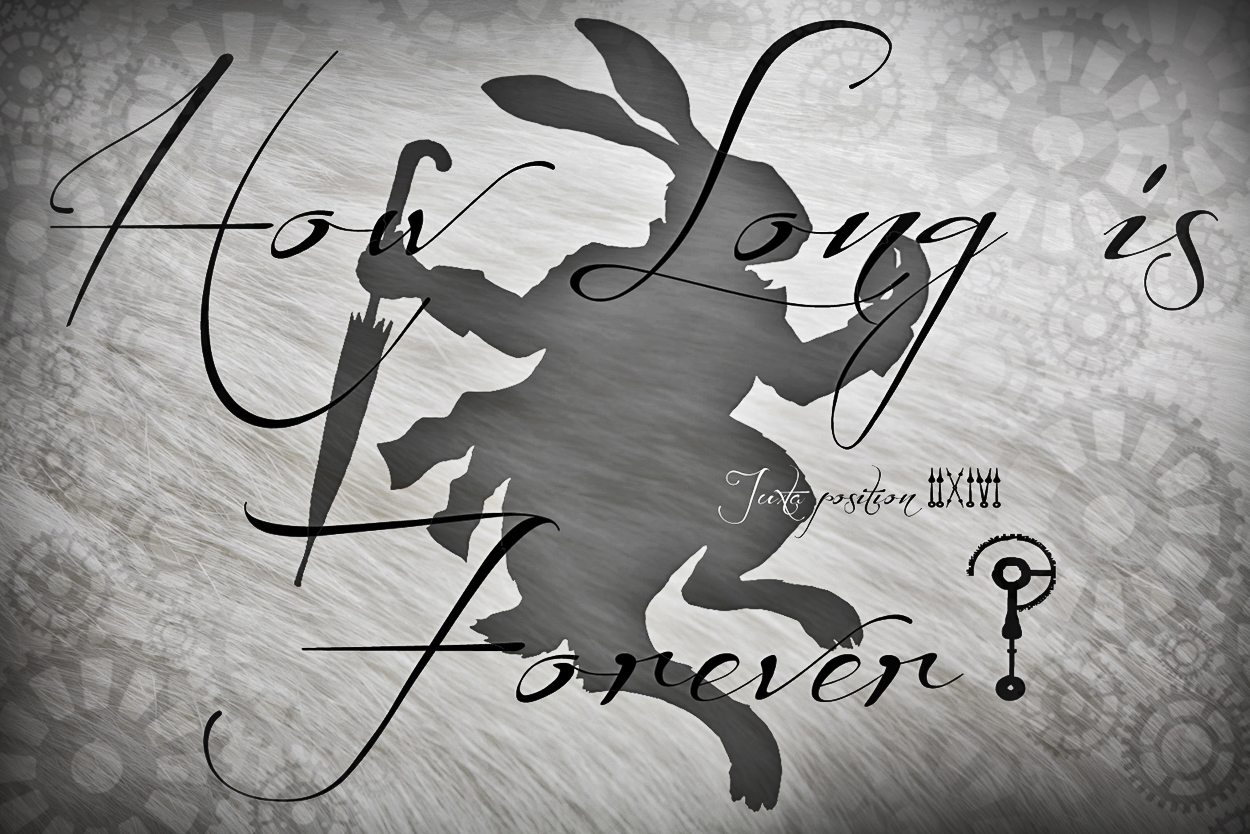 Juxtaposition Winterguard is pleased to announce their 2016 program: How Long is Forever?
Juxtaposition is under the executive direction of Stephanie Furniss and Erin Culver. The artistic design and staging team consists of Byron Valentine, Stephanie Furniss and Sal Salas.
Choreographers, technicians and additional support staff for 2016 include: Erin Culver, Brandon Smith, Tyler Teran, Blake Dutton, Jed Garvey, Zach Dye, Tricia Gooley-Rarick, Clint Fisher, Liz McMahan, Tim Coady, Christine Ghinder, Kayleigh Hind, Carla Tomsa, Steven MacAlpine, Bethany Webber, Dave & Terri Culver, and Lynsey Tyson.
The soundtrack is engineered by Tommy Allen; costuming and flag design is by Byron Valentine and Scott Winters for FJM, Inc.
The 28 members of Juxtaposition will be performing locally in the Mid East Performance Association, as well as nationally at WGI Regionals in Indianapolis, IN and Bowling Green, KY. Our season will culminate at the 2016 WGI World Championships in Dayton, Ohio.
2016 marks the nineteenth anniversary of Juxtaposition; in 2015 they were a WGI Independent Open Class Finalist.
"How long is forever?" Alice asked the White Rabbit? He looked at her and replied, "Sometimes, just one second."