From a Legacy Performing Arts Press Release: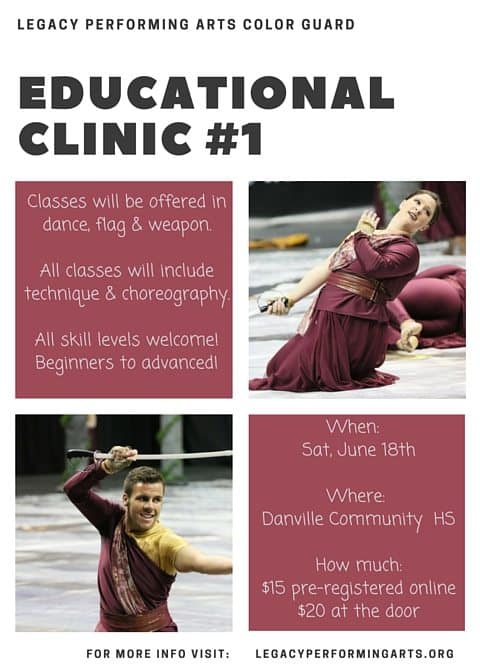 Clinic #1
When:
Saturday, June 18th
9:00am-6:00pm
Where:
Danville Community High School
100 Warrior Way
Danville, IN 46122
How much:
$15 per person pre-registered online
$20 per person at the door
What:
Classes offered in dance, flag, and weapon, from beginner to advanced skill levels. Each class will consist of both technique and a short bit of choreography that will be performed at the end of the day.
*Please bring your own equipment, lunch, and water.
For more information, and to pre-register, visit:
http://www.legacyperformingartsinc.org/educational-clinics.html
Want to bring your whole color guard to the clinic? Email [email protected] for a discount on groups of 8 or more participants!
Additional clinics will be offered on July 16th & August 28th. Watch our website for updates when they become available.