From a Les Éclipses Press Release.
---
"The healthy being craves an occasional wildness, a jolt from normality, a sharpening of the edge of appetite, his own little festival of Saturnalia, a brief excursion from his way of life"
-Robert M Maclver
---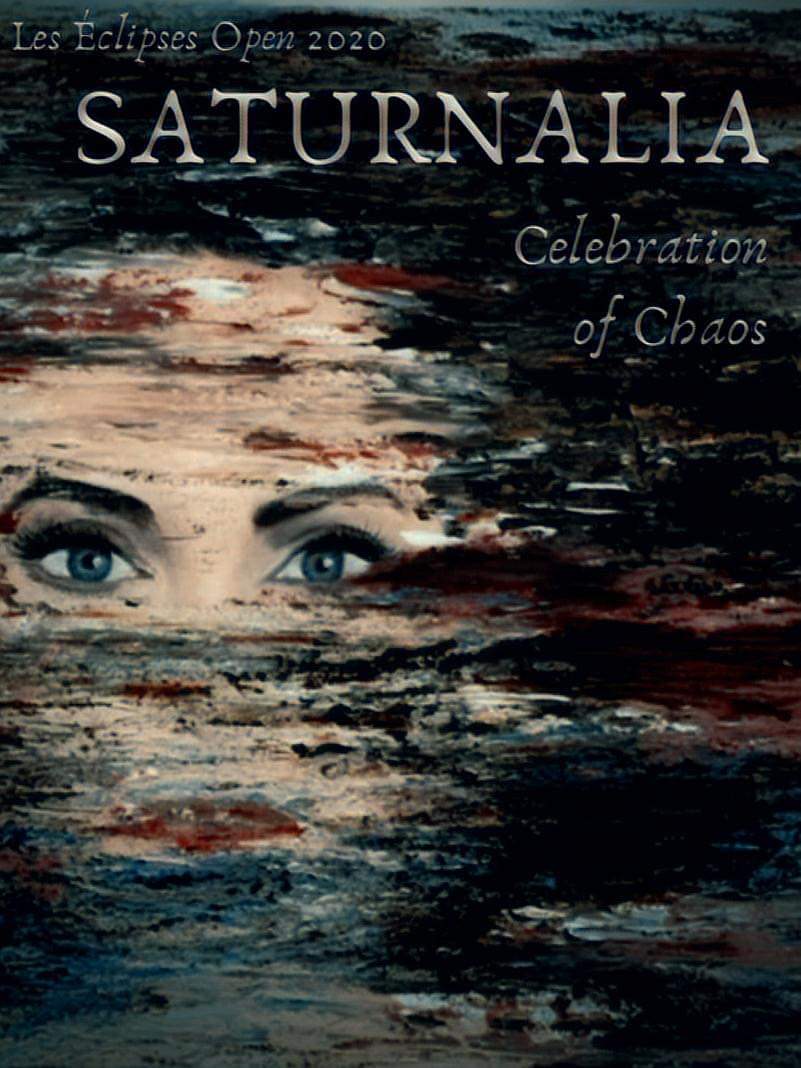 Les Eclipse 2020 is proud to present "Saturnalia: Celebration of Chaos", featuring the musical piece "Nostos" by Jean-Michel Blai.
Saturnalia was an ancient Roman festival that honored Saturn, the god of generation, dissolution, plenty, wealth, agriculture, periodic renewal and liberation. He represented chaos and balance in the pagans culture that his likeness was blindfolded throughout the year so that Rome could live in balance and harmony.
During the festival however, his statue was unbound and his blindfold was taken off as all Romans, masters and captives, would participate in a carnival bacchanalia that overturned Roman societal norms.
Join the 18 members of Les Eclipses as they explore and interpret their vision of Saturnalia, with an eye towards its religious, moral and historical contexts.
Les Éclipses Open in addition to performing in the Quebec Circuit will perform at the South-Brunswick Regional, the East Power Regional and the WGI World Championship.
---
Staff:
Cynthia Bernard – Director and designer
Roxanne Roy – Caption Head and choreographer
Herbert Washington – Designer
Laurence Alarie – Choreographer and technician
Justin Herne – Choreographer and technician
Sophie Taillefer – Choreographer and technician
Marie-Michelle Veillette – Choreographer
Kevin Couture – Choreographer
Steve Blanco – Choreographer
Flags painting by Paul Gélinas