From a Lexis World Guard Press Release.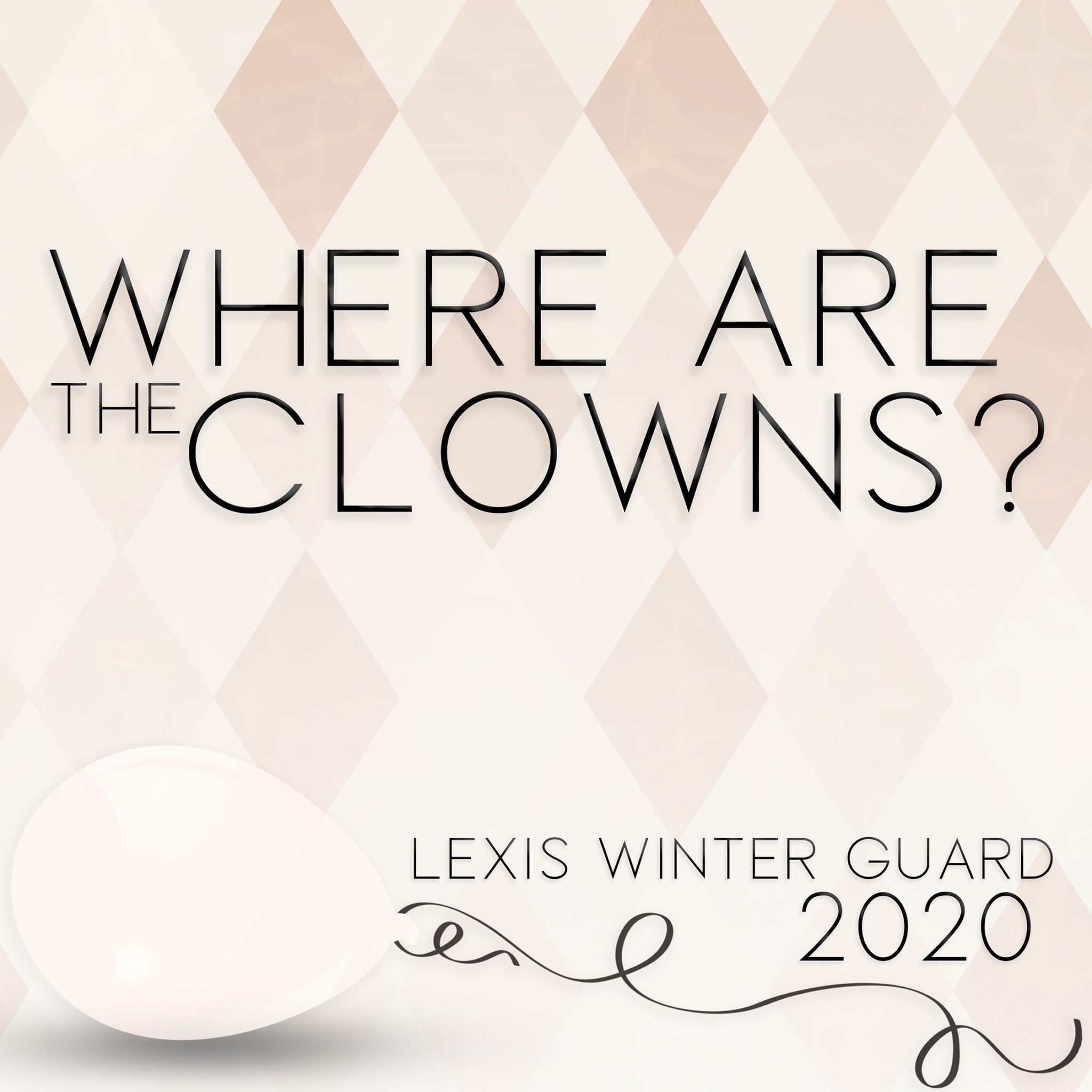 Lexis World Guard is proud to announce their 2020 production: "Where are the Clowns" featuring musical selections by Lisa Nilsson and Orphei Drangar.
Lexis is under the direction of Rocky Binder, with assistance from Robbie Arnold, Shannon Clark and Dana Arnold. Show design and artistic direction is by Byron Valentine; staging design is by Leon May.
Additional design and technical staff includes Tyler Terawood, Jaasiel Wilson, Steven Griffie, Sean Hall, Kathlyn Cummings, Lee Eachus, David Fonda, Elizabeth Glass, Amanda Morris, CJ McCrory, Brian Robinson, Megan Scott
Lexis will perform locally in the TriState Marching Arts Circuit and MEPA Circuit and nationally at the WGI Indianapolis Regional, as well as the WGI Mid East Power Regional In Alexandria, Ky. Our season will culminate in Dayton at the 2020 WGI World Championships!
You can visit Lexis WG on the web at www.lexiswinteguard.com and follow them on Facebook and Instagram