From a Malachi Independent Press Release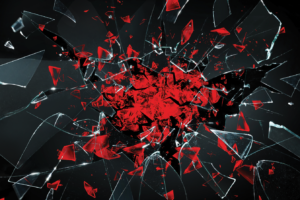 Malachi Independent is proud to announce their 2018 program, "Between the Pieces," with music performed by Phillip Glass and Blondie.
"Between the Pieces" illustrates a journey through life, showcasing the fragility and vulnerability of our human spirit. Love and trust create a sense of security, however, that is as fragile as glass—broken by the smallest betrayal or fracture of our spirit.
Moving on from events that break us, we find ourselves living life "Between the Pieces." We spend time reflecting on who we were and figuring out who we will become as we reassemble the shattered pieces into a beautiful mosaic.
Malachi Independent World is directed by Jenn Wagner Carrasco, with assistance from Jeff Hargis, Lynn Graham, and Phaidra Reed. Costume design is by Lisa Reed Cowden. Set design is by Sara Solomonson and Jim Zimmerman, with additional graphic design by Liz Haan.
The unit will compete locally in RMCGA, their home circuit, as well as WGI's Las Vegas Regional, Denver Regional, and West Power Regional in San Diego.
Founded eleven years ago, 2018 marks the organization's first year competing in World Class. For more information about Malachi Independent, please see our website www.malachiwinterguard.org or follow us on Facebook, Instagram, or Snapchat.