From a Malachi Press Release: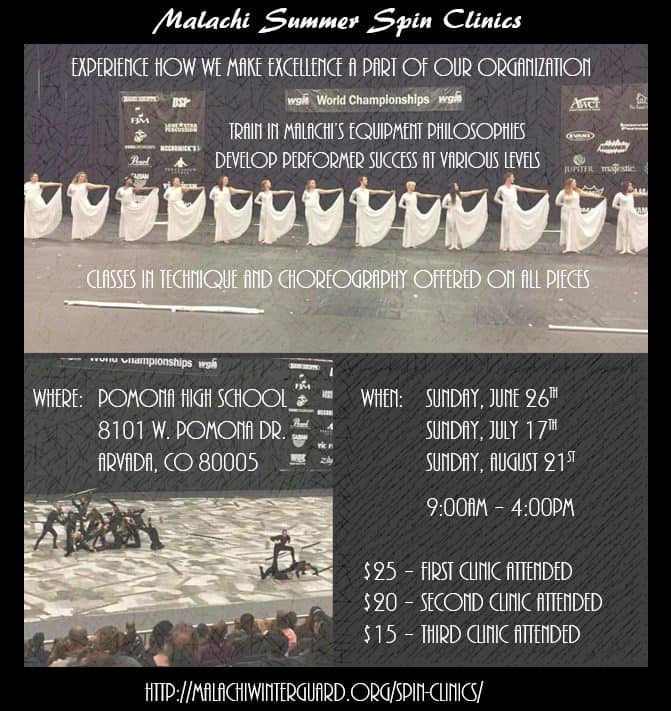 This summer, the Malachi Independent organization will be offering weekly dance classes and monthly equipment clinics in the Denver area.
Dance classes will be offered every
Thursday
and Saturday, focusing on a variety of styles and fundamental movement techniques. Classes are $10 each, with a package deal of $70 for ten classes.
Equipment clinics will offer instruction from our staff on flag, rifle, and sabre at a beginner-intermediate and intermediate-advanced level. Each clinic will focus on different technical exercises and choreographic pieces geared towards expanding participant knowledge of training etiquette and equipment vocabulary. Participants will receive lunch as part of their clinic fee and a t-shirt at their first clinic attended.