From a Malachi Press Release.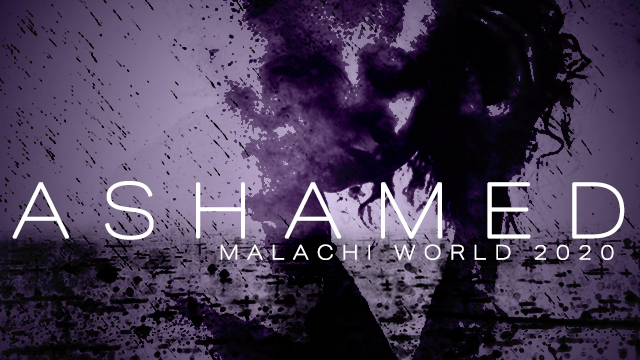 Malachi presents its 2020 program "Ashamed" – the experience of acknowledging and facing our own truths and leading to acceptance of one's self. Using an original composition of Beethoven's "Für Elise" with the reverberations of a sorrowful thunderstorm, Malachi brings Beethoven's inspiration of his dedication to the woman who rejected his proposal of marriage and ultimately broke his heart.
Malachi World is under the direction of:
Executive Director Jenn Wagner Carrasco; Artistic Director Mario Ramirez; Design Consultant Brandi Ramirez; Staging Design by Mario Ramirez; Costume Design by M.Ra Couture; Flag Design by Field and Floor FX; Audio Design by Mario Ramirez, and Matt Hernandez; Cosmetic Design by Michael Moore @ Moore For Life.
Choreographers, technicians, additional design and support staff for 2020 include: Brandi Ramirez, Andrew Padilla, Audrey Milton, Dawnelle Webb, Jenn Wagner Carrasco, Jim Zimmerman, Kree Crudup, Liz Haan, Manny Ruiz and Robert Morales.
Malachi World will be performing locally in the Rocky Mountain Color Guard Association, as well as nationally at WGI Regionals in Denver and Las Vegas. Our season will culminate at the 2020 WGI World Championships in Dayton, Ohio. 
Founded in 2007, Malachi Winter Guard is grateful to begin our 14th consecutive season of competition with 2020 marking our third year in Independent World Class. For more information about Malachi, please see our website http://www.malachiwinterguard.org or follow us on, Facebook, Instagram, or Snapchat.