Is your group is looking to hire a new color guard, percussion, or winds educator (director, designer, technician, etc.)? Are you looking for a job in the indoor marching arts activities? Post or find your dream job on the WGI Jobs Board!
WGI.org is known as the best resource to find news, event information, and educational resources for the indoor marching arts. The WGI Jobs Board should be your go-to resource to find a job in the marching arts! The WGI Jobs Board allows administrators of color guards, percussion ensembles, and winds groups the ability to post information about the positions they need to hire. Listings may be as specific or as general as needed. You can post multiple jobs available, and edit your listing when necessary. Educators looking for an ensemble to work with find the WGI Jobs Board easy to search by location and type of jobs available.
As the demand for indoor marching arts educators is on the rise, this is the place to find the applicants you need to help build your program, and the job you need to build your career.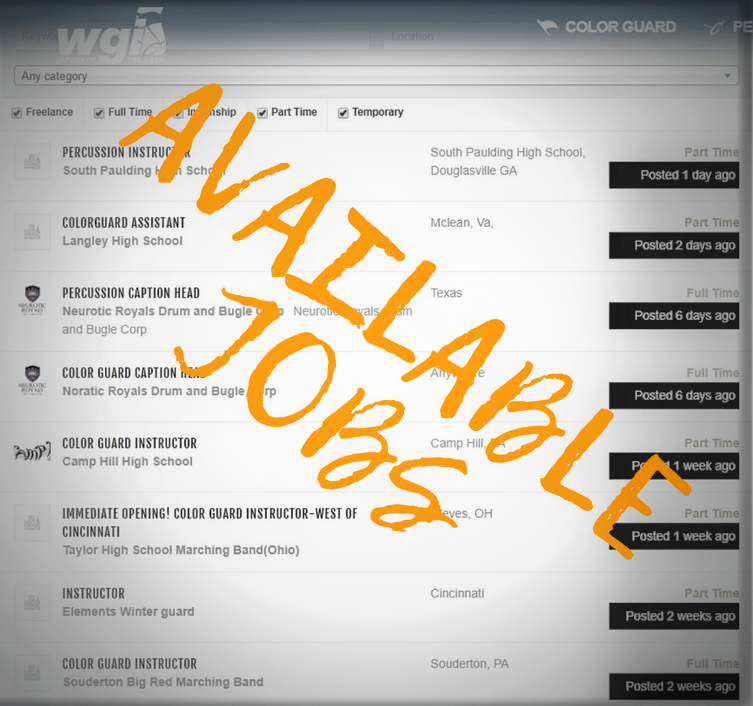 ---
Find and Post Jobs Here