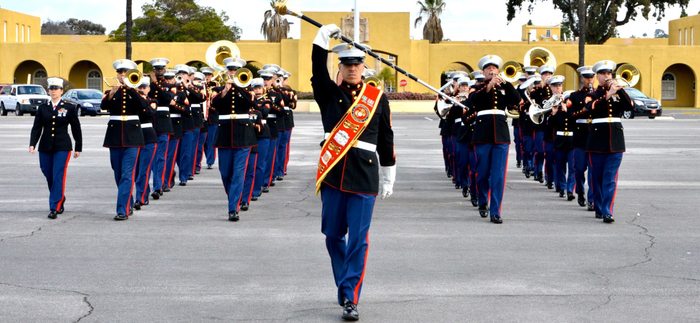 Help us save military marching band music!
Rep. Martha McSally has sponsored an amendment called H.R. 5293 that bans the use of U.S. military music for "social" performances that include international partnership events, all parades, and even national holiday celebrations. According to the U.S. House Representative McSally believes that the U.S. needs to cut funding wherever it can to save money. She states "We simply cannot afford military band music, not even for the 4th of July!" This amendment was accepted and passed by the U.S. House. It will need to pass the Senate for the amendment to actually become law.
We need your help to contact your local Senator and convince them to vote "No" on H.R. 5293. Send them an email and let them know what listening to patriotic tunes such as "The Star Spangled Banner," and "God Bless America" mean to you.
Click here to find your local senator.