From a Music Travel Consultants Press Release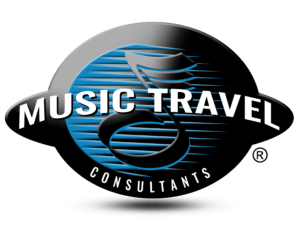 When WGI Sport of the Arts and Music Travel Consultants – where "Travel is an Art" – get together, great things are bound to happen! WGI Director of Operations & Sponsor Relations, Bart Woodley, and Music Travel Consultants cemented a partnership in late June. Music Travel is super-excited to help further WGI's mission "to provide a venue for young people to achieve the extraordinary through performance and competition."
Founded in 1987, Music Travel Consultants (MTC) has listened to customers, offered industry-leading online services, and included a Tour Director on its student performing group trips. Consistently, Music Travel has created relevant, memorable, and rewarding student travel experiences world-wide by anticipating group needs and delivering group wishes, without surprises or hidden costs. Already the preferred travel company of many WGI ensembles, Music Travel brings solid event support and offers its phenomenal travel and lodging expertise to WGI's competitors.
"Teaming up with Music Travel is going to be a great joining of two fantastic organizations, committed to youth and to excellence," remarked Woodley.
MTC looks forward to partnering with WGI to create successful and enriching events and travel experiences.
To find out more information about Music Travel Consultants, visit their website at www.musictravel.com/.