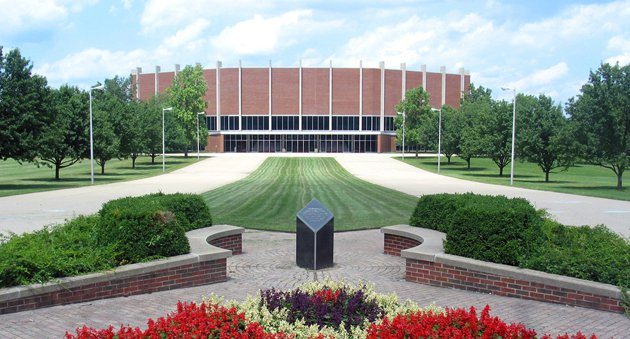 WGI Sport of the Arts, the world's leader in producing competitive indoor color guard events, today announced plans to expand the 2016 WGI Color Guard World Championships scheduled for April 7-9 into the Oxford, Ohio area.
Millett Hall located on the grounds of Miami University has been chosen to serve as one of the contest venues for the world championships. Located 55 miles from the University of Dayton Arena, the 6,400-seat college basketball arena will host preliminary and semi-finals competition on Thursday, April 7 and Friday, April 8th. The arena offers wide concourses, theater-like lighting and convenient parking.
The addition of this full-scale arena is part of providing the best possible experience for participating groups.
"We are on pace to have this year's championships break records in terms of participation," said Executive Director Ron Nankervis. "The use of Millett Hall will enable us to provide another arena for the groups coming to Dayton and hopefully will improve the performance schedule. We have been thrilled with using this arena for Percussion the past two years and are sure that its' use will impact the event in a most positive way."
Look for more information on the 2016 WGI Color Guard World Championships on WGI.org as details are finalized.