WGI is looking for News Crew and Social Media Crew Members to help us cover 2019 Regionals!
These are volunteer positions, but are a great way to help you gain valuable video and communications/social media marketing experience. Crew members must have their own equipment (camera for News Crew; phone with internet access for Social Media Crew).
Check out the dates and locations below that still need coverage and contact us if you are interested.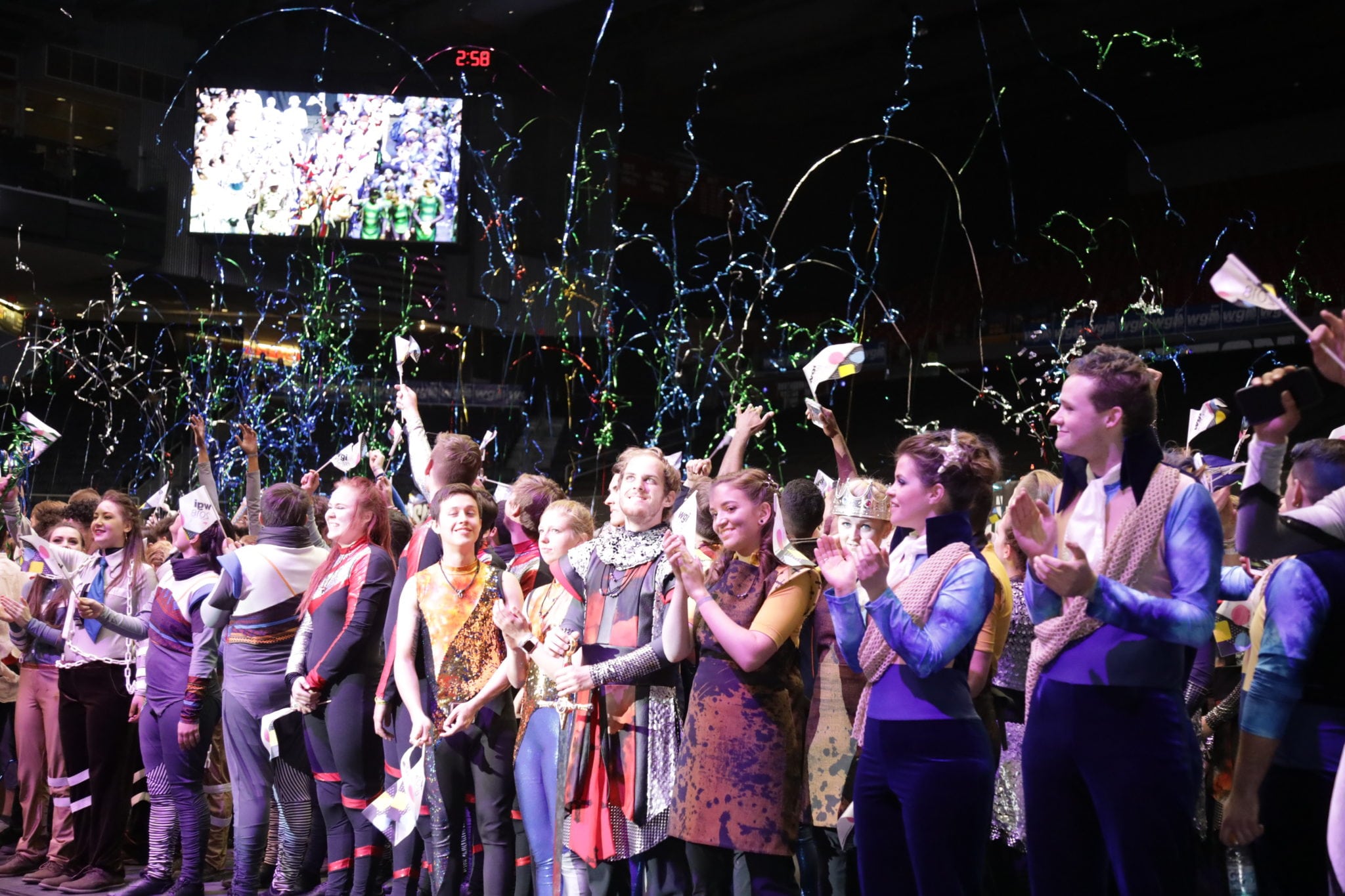 News Crew Overview:
News Crew volunteers will get the experience of capturing up close and personal footage of the exciting WGI activity. News Crew members will shoot footage from a regional competition and create a short highlight montage featuring the action from the WGI regional.
Requirements: Must have access to video equipment and editing software.  Must be 18+ or accompanied by an adult.
Social Media Crew Overview:
Social Media Crew volunteers will help us get the word out about each of our regional events in real time across WGI's social media channels. As a part of the WGI Social Media Crew, you will work from your personal mobile phone or tablet, capturing events and creating posts during the event on Facebook, Twitter, Instagram and/or Snapchat.
Requirements: Must be proficient in the social media platforms listed above. Applicants pursuing a degree in public relations, communications or marketing are preferred, but not required. Must be 18+ to apply.
NEWS CREW NEEDED
Contact [email protected]
March 2-3, 2019
Chicago, IL – Percussion
Fresno, CA – Percussion
Indianapolis, IN – Winds Only
March 9-10, 2019
Denver, CO – Percussion & Winds
Nashville, TN – Color Guard
Portland, OR – Color Guard
Springfield, MO – Color Guard
March 16-17, 2019
Mid Atlantic Power Regional – Charlotte, NC* – Color Guard
South Power Regional – Hattiesburg, MS* – Percussion & Winds
March 23-24, 2019
West Power Regional presented by Lone Star Percussion – San Bernardino, CA* – Percussion
Portland, OR – Percussion & Winds
* denotes a 2 day event
SOCIAL MEDIA CREW NEEDED
Contact [email protected]
March 2-3, 2019
Trumbull, CT – Percussion
Tulsa, OK – Color Guard
March 9-10, 2019
Denver, CO – Percussion & Winds
Flint, MI – Color Guard
Houston, TX – Percussion & Winds
Pittsburgh, PA* – Color Guard
March 23-24, 2019
Mid East Power Regional – Cincinnati, OH* (SITE 2) – Color Guard
Mid East Power Regional presented by Pageantry Innovations – Highland Heights, KY* – Percussion & Winds
Portland, OR – Percussion & Winds
* denotes a 2 day event