From a North Pointe Prep Press Release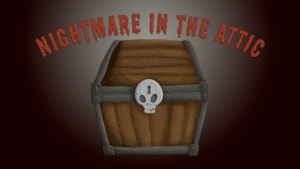 North Pointe Prep will be competing in Scholastic A Class again this season and will be attending the WGI Phoenix Regional and the WGI West Power Regional in San Bernardino, as well as competing locally in WGAZ.
North Pointe Prep's 2018 indoor percussion show  is titled "Nightmare in the Attic," and is set to Ian Grom and John Mapes' composition "Arachnid." "Nightmare in the Attic" starts with three young sisters accidentally opening a box of evil spirits in their grandpa's attic. When one becomes possessed, things turn deadly. Set design by Director Tony Erazmus and his wife Madaline.
"Nightmare in the Attic" should be one killer of a show!