From an Ola HS Winter Guard Press Release.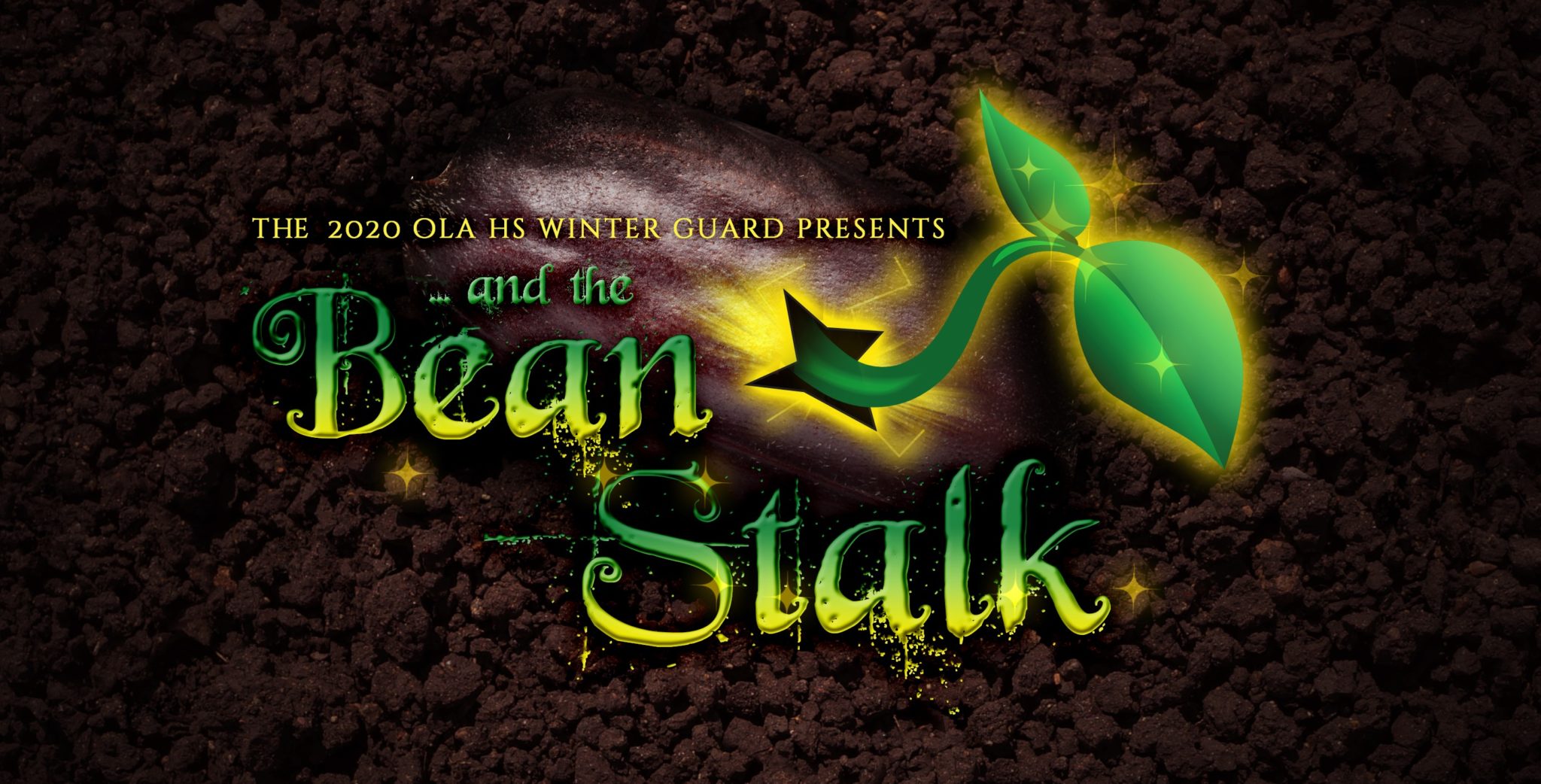 The Ola HS Winter Guard is excited to announce its 2020 program, "… and the Bean Stalk".
The journey to the top of the stalk is much like our journey through life's many obstacles. In this year's production, they will explore the strife, wonder, and sense of magic felt when we overcome our greatest challenges.
The Ola Winter Guard is under the direction of Mason Barnes, with artistic direction by Travis Chiles. Additional design and technical instruction provided by: Emma Barfield, Jordan Mower, Michael O'Neil, Emma Boyce, and Zac Barber.
Ola's 2020 program is set to a series of pieces including "Messenger" and "Outside" by Helen Jane Long with "Free the Mind" by Jóhann Jóhanssonn.
Soundtrack, set, and flag design is by Travis Chiles. Movement and equipment choreography by Travis Chiles and Mason Barnes. Flags and floors are printed by BandToday. Costume design is by Jennifer Leslie and constructed by ColorGarb.
The Ola Winter Guard will be performing at SAPA circuit contests as well as the WGI Mid Atlantic Power Regional in Charlotte, North Carolina, and WGI Southeast Power Regional in Orlando. They will conclude their season at WGI World Championships.