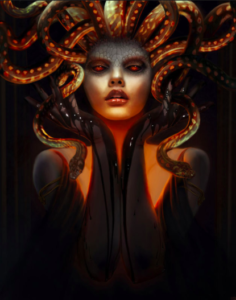 From a Plymouth HS Press Release
The Plymouth High School Winter Performance Ensemble from Plymouth, Indiana, will be making their third consecutive trip to the WGI Winds World Championships in Dayton this year presenting their 2018 production, "Medusa's Revenge," featuring music from "Medea's Dance of Vengeance" by Samuel Barber. The Plymouth W.P.E. will also be competing in the WGI Winds Regional in Indianapolis this coming March.
The Plymouth Winter Performance Ensemble combines the program's top woodwinds, brass, battery and concert percussion, and color guard into one unique performing ensemble. The ensemble is under the direction of Bryan Ames and Lisa Wallyn. Staff includes: Robert Mitchell Freeman, James Horner, Kent Arnsbarger, and Kyler Altenhof.