Gina Rose Montalto was a member of the Marjory Stoneman Douglas High School Color Guard and a victim of the mass shooting in Parkland, Florida, on February 14, 2018.
Gina was a special girl who melted every heart with her infectious smile that lit up a room. She was instant friends with everyone she met. She had a great sense of humor, and always made people laugh. She was a kind spirit,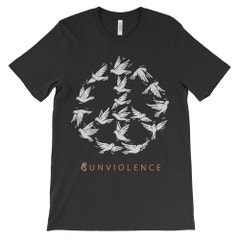 always eager to lend a helping hand. She was a member of her school's color guard – a team which she loved dearly, a Girl Scout, and active member in her local church. She was a talented artist who illustrated for a local magazine. She enjoyed volunteering and loved little kids. She loved to cook with her father and her grandmother, especially during the holiday season. She was an avid reader and loved Harry Potter books, Hunger Games and Wonder Woman. She loved fashion and enjoyed shopping, spa days with Mom, and New York Jets games with Dad. She played soccer and flag football in the local recreational leagues. She always earned the highest grades in school and had a bright future ahead of her. She was best buddies with her little brother and she loved her whole family, especially all of her cousins.
Gina will be missed not only by her family, but by everyone whose life she touched. She always took great pride in her education. High grades and school involvement were a huge part of Gina's life. She always looked for ways to help others. To honor her memory, her parents have created the Gina Rose Montalto Memorial Foundation to help students with the cost of post-secondary education, as well as make charitable donations to causes Gina supported.
WGI Sport of the Arts has created a limited-edition t-shirt to be sold at the WGI World Championships in Dayton, Ohio. This shirt – featuring 17 doves – is a tribute to the 17 victims of the shooting. The t-shirt will also be available for purchase online until April 27th.
All proceeds will be donated to the Gina Rose Memorial Foundation, whose goal is to give the gift of higher education to other children.
For more information on the Gina Rose Memorial Foundation, please visit their website.